Migrant intake and population growth
The Productivity Commission's Inquiry Report Migrant Intake into Australia is truly a behemoth document, clocking in at nearly 750 pages.
Alas it's such a monster that it can't easily be summarised in a nifty blog post with a few pithy quotes, so let's not even attempt to do that (…or shall we?).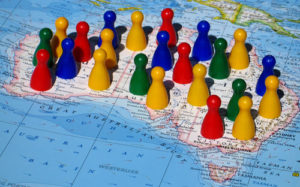 Over the past seven decades, seven million people – including me actually – have migrated to Australia.
On the present trajectory there would be another 13 million immigrants between now and 2060.
Australia wants young, skilled migrants, ideally predominantly English speakers, to help deliver a demographic dividend:
"Younger and more skilled immigrants are best placed to make a positive economic contribution to Australia.

These types of immigrants provide a demographic dividend by increasing the proportion of people in the workforce, thus reducing the negative impacts associated with an ageing population.

Skilled immigrants are also more likely to generate spillover benefits through enhanced productivity, innovation, and greater flexibility to move to other occupations in response to changing labour markets."
The 'right' level of immigration
Notes the PC:
"Assuming that net overseas migration (NOM) continues at the long-term historical annual average rate of 0.6 per cent of the population, the Australian population is projected to grow to 40 million by 2060 — some 13 million larger in 2060 compared to natural increase alone."
It was interesting to note that the PC's modelling showed that real GDP growth (and growth per person) would be higher under its accelerated immigration scenario, suggesting that Australia might adopt a faster immigration programme over the next four decades.
Source: Productivity Commission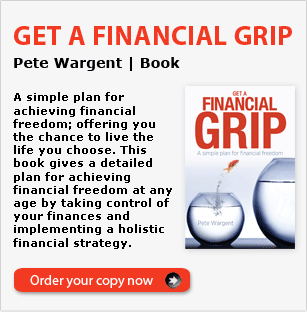 The counter-argument to this is that it doesn't take that many people to operate mines, and real income per person might not be a lot higher under a higher immigration scenario (while faster population growth brings associated infrastructure and traffic challenges).
It seems unlikely that a deliberately lower immigration programme than the "business-as-usual" case would be adopted, though.
That's partly because an organism that isn't growing is…dying.
Moreover, immigrants are on average young workers, helping to slow down the ageing of Australia's population.
Migrants thus help to increase the participation rate and the tax take, while reducing the dependency ratio and the associated pressure on government expenditure as a result of population ageing.
Shifting sands
The PC Report found that migrant trends are changing, with most immigrants heading to the largest capital cities, and most immigrants now hailing from Asia.
There are more people in Australia today that were born in China and India than there are people like me (i.e. born in England).
Notably: "Immigrants are much more likely to settle in capital cities, especially in inner city suburbs or suburbs near universities, than the Australian-born population."
Anyway, if you have a spare few days of downtime, here's the full document!

SUBSCRIBE & DON'T MISS A SINGLE EPISODE OF MICHAEL YARDNEY'S PODCAST
Hear Michael & a select panel of guest experts discuss property investment, success & money related topics. Subscribe now, whether you're on an Apple or Android handset.
NEED HELP LISTENING TO MICHAEL YARDNEY'S PODCAST FROM YOUR PHONE OR TABLET?
We have created easy to follow instructions for you whether you're on iPhone / iPad or an Android device.

PREFER TO SUBSCRIBE VIA EMAIL?
Join Michael Yardney's inner circle of daily subscribers and get into the head of Australia's best property investment advisor and a wide team of leading property researchers and commentators.
---
---