---
ANZ-Roy Morgan Australian Consumer Confidence rose 2.0% to 113.6 this week.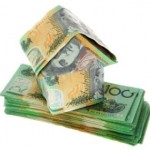 This follows a modest 0.2% increase in the previous week and takes confidence back above its long run average.
The broad-based increase in confidence may suggest consumers are looking through the equity market weakness and shifting focus to domestic fundamentals.
I keep a keen eye on consumer confidence as it is a key short term driver of our property markets..
Key points:
Consumers' views towards the short term economic outlook bounced 4.6% and views towards the longer, five year economic outlook rose 1.6%.
Consumers' confidence in their current personal financial situation remains upbeat, with the subindex on 'finances compared to a year ago' rising 1.2%. Consumers' views towards their future personal finances turned around, rising 0.2%, following falls in the previous two weeks.
Consumers views on whether now is a good time to buy a major household item rose 2.9%, following a 2.8% rise in the previous week.
ANZ Chief Economist Warren Hogan commented:

"ANZ-Roy Morgan Australian Consumer Confidence improved in February after a weak start to the year. Domestic economic fundamentals appear to be overpowering concerns about the international situation in consumers' assessment of the economic and financial environment. The heightened debate over tax policies appears to have had little detrimental effect on sentiment last week, although we doubt this reading would have captured the impact of the major parties' announcements on negative gearing.

"The ANZ-Roy Morgan index is now back above its long run average, having risen by just over 2% in the last two weeks. This week, all five sub components of confidence rose, seemingly in reflection of an underlying sturdiness in consumers' attitudes. This is consistent with recent strong employment outcomes as well as good outcomes in residential property last week. The turnaround in sentiment has occurred despite ongoing weakness in equity markets and concerns about the health of the world economy across most media channels."
Gary Morgan, Executive Chairman, Roy Morgan Research says:
"The rise in Consumer Confidence this week comes after Prime Minister Malcolm Turnbull appeared to rule out any prospect of a GST increase to 15% being taken to the Australian electorate as part of the Government's taxation reform package.

"The decision to look for other means to improve the Australian taxation system has given a boost to the confidence of Australian consumers who now don't face the prospect of higher costs for goods and services that a higher GST would bring.

"As school leavers return from Summer holidays the next few months will determine whether they are able to find meaningful employment in a tough economic environment and this impact on Australia's real unemployment – now at 10.3% – 1.346 million in January – will also flow through as a forward indicator to the ANZ-Roy Morgan Consumer Confidence Rating."

---
---