---
"I have seen the light" cried a new client who called me late one Friday afternoon after the stock market had closed.

"I have just sold my last parcel of shares "and goodbye was all I said." I'm now only going to invest in property.

The problem is though, Rob, the area that I am looking to invest in could still be falling in price.

When I was trading in shares a cagey old stockbroker taught me that "never catch a falling knife". That is, never buy a share whose price has fallen dramatically, and continues to fall."
He then told me that he had put in an offer to buy a property which he thought was good buying. Remembering the sagely advice of the stock broker and to protect himself he asked me to provide him with a clause which made the Contract subject to a valuation.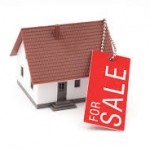 If the valuation came in at less than the purchase price the price would be reduced accordingly.
I explained to him why a seller would be anxious about such an open ended clause (because there is no limit to the reduction of the purchase price determined by a third party valuer).
After much discussion with the Seller, through the Real Estate Agent, a Contract was concluded with the following Clause. It represents a fair balance between the position of the Buyer and the Seller.
"Valuation of Unit

This Contract is subject to the Buyer or the Buyer's Lender undertaking a valuation of the unit and the Buyer being satisfied with the results of this valuation within 30 days from the date of this Contract failing which the Buyer may terminate this Contract of Sale and receive a refund of the deposit.

In the event however that valuer of the unit estimates that the value of the unit is less than the purchase price, the Buyer will provide to the Seller a copy of that valuation for its perusal.

The Buyer also acknowledges that the Seller may undertake its own independent valuation of the unit in these circumstances and in the event that it does so it will provide a copy of that valuation to the Buyer.

At the completion of the valuation process and by no later than 35 days from the date of this Contract the parties agree that in the event that the Buyer or Buyer's lender's valuation is less than the purchase price, to use their best endeavours to re-negotiate the purchase price of the property to a purchase price acceptable to the Buyer, failing which the Buyer may terminate this Contract and receive a refund of the deposit."
---
---