As I wrap up four fantastic years with API Magazine, I'd love to share what I've learnt the most.
I've had four amazing years at API, working with a fantastic team of property lovers and auction addicts.
I've been so lucky to come to work and actually research property and talk to agents and investors and get paid for it!
I have always loved property and have found it energising and exciting to work with others who love bricks and mortar, just as much as I do.
I've learned so much from the best property experts in the country – what their strategies are, what works, what doesn't.
The best stories and experiences I've had seem to be about day-to-day life, i.e. chatting with people who started from absolutely nothing and through sheer determination, managed to build, not just a strong property portfolio but also a comfortable life for themselves.
For example, in the December issue of API magazine, I chat to Doug Mponda. You'll have to wait for the story but wow, what an inspiration this guy is! Most investors we talk to every day don't just love property. They also love life and having a go.
I've learned so much over the past four years from investors, experts and articles.
Therefore, as I write my final blog, I wanted to share my four biggest lessons in four years. I hope these might help some investors make the best possible decision for their own situation.
Buy counter-cyclical
Some people laughed at us when we did stories a few years back, saying 'the market is flat, which means now is a great time to buy'.
There was so much fear in the market when I first started at API. Many investors sold everything they had, convinced there would be a crash. In reality, this was the perfect time to buy. See – we weren't lying!
It's actually quite incredible to see just how quickly the market has changed, especially in Sydney.
Those who were brave enough to ignore the doomsday headlines would be laughing all the way to the bank now. So my first lesson is to purchase counter-cyclical.
It comes back to the famous Warren Buffet saying: 'be fearful when others are greedy, and greedy when others are fearful'.
I can still recall ordering my much-loved daily coffee one morning on the way to work, and reading the front page of the paper as I waited for that heavenly brew.
It was probably about two years ago and the story compared an old, rundown property in the Queensland mining town of Moranbah that was renting for $2000 per week, with an absolute mansion on the Gold Coast, renting for about $1000 per week.
The story was about how incredible the rents were in Moranbah and how the rental prices there were expected to keep rising.
Once an area makes the front page of a newspaper, it's probably a good time to sell. But this was at the very height of the Moranbah boom, when $800,000 properties were being sold within hours.
I often think of those investors who bought during that time and hope to God they're doing okay now.
I have no doubt that front page story got many investors excited and convinced even more people to buy in Moranbah at the wrong time in the cycle.
In that same week, it was also probably a good time to buy on the Gold Coast, as the article talked about how flat the coast market was and how it was simply never going to make a comeback.
You could rent amazing properties for $1000 because there were simply no tenants in town.
I'm no financial adviser so please, don't take my word for it, take Warren Buffett's and buy counter-cyclical.
Avoid spruikers
There are absolutely amazing and inspiring people in the property industry. Unfortunately, there are some dodgy ones too.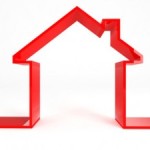 There's honestly nothing, and I mean nothing, that I detest more than a spruiker.
I have uncles, aunts, friends and close family members who have all been done over by a spruiker.
They don't just destroy people's finances; they destroy marriages, retirement plans and ultimately, people's lives.
I've seen first-hand what a spruiker can do and it's not good. Don't be fooled by promises of huge capital growth and rent that will continue to rise.
Do your own research, stick to your own plan and don't get caught up in the 'get rich quick' idea.
It never happens. If something seems too good to be true, it is. Be super careful about who you trust and who you listen to.
Slow and steady wins the race
On that note, my third biggest lesson is that the 'get rich quick' plan rarely happens, if ever.
[sam id=51 codes='true']
Investors who work hard, chip away and take a more cautious approach usually do well (just take a look at any past API magazine).
Don't fall for the 'buy this and you'll make $500,000 in six months' type of thing.
Be the tortoise, not the hare. Slow and steady wins the race and history proves it.
I also used to look at mining areas, hotspots and regional centres. I still do enjoy researching these areas and seeing what's on the market around the country.
However, I truly believe, especially after seeing what has happened over the past 12 months, that sticking to the city areas is usually best.
No one could have predicted the massive Sydney boom.
And even though the Sunshine State hasn't had much publicity, the market in Brisvegas is definitely on the move. I personally feel it's safer to simply buy in the best location you can afford to.
I've also learned this thanks to speaking to some of the best property investors in the country.
Ignore the naysayers
Some people who aren't in the game might try and drag you down, but don't let them.
Ignore the naysayers! I personally feel it's much better to have a go and try something, than do nothing at all. I would much rather know that I at least had a go. Wouldn't you?
I read a great quote on Instagram just the other day.
It said:
"But what if I fail?"
"Oh my darling, but what if you fly?"
I loved this! In life, we often think about what might go wrong, rather than thinking about what could go right. Investing in property isn't easy but doing nothing isn't easy either.
Well, it might be easy in the beginning, but entering retirement and having zero assets certainly wouldn't be fun, in my opinion.
Be proud of your achievements and your goals and don't give up on your dreams! Ignore those nasty naysayers who try and drag you down!
If you need some fantastic inspiration, you'll find it each and every month in Australian Property Investor magazine. Most of our investors ignore the doom and gloom and the results speak for themselves.
Be excited about investing and don't forget to enjoy the journey!
Subscribe & don't miss a single episode of Michael Yardney's podcast
Hear Michael & a select panel of guest experts discuss property investment, success & money related topics. Subscribe now, whether you're on an Apple or Android handset.
Need help listening to Michael Yardney's podcast from your phone or tablet?
We have created easy to follow instructions for you whether you're on iPhone / iPad or an Android device.
Prefer to subscribe via email?
Join Michael Yardney's inner circle of daily subscribers and get into the head of Australia's best property investment advisor and a wide team of leading property researchers and commentators.
---
---