Property prices around Australia are starting to stabilise and they have even been declining in some areas.
There's little prospect of any change in the near future as the rate of overseas investment is slowing, the rate of population growth not increasing, interest rates can't get much lower and governments are not promising any incentives for home buyers or investors, indeed the opposite is more likely.
What then can investors do to make the most of their opportunities?
They can turn to cash flow.
Investors turn to high yielding properties
We measure cash flow potential by the gross rental yield because it's an easy way to compare the rent potential of different properties, suburbs or towns.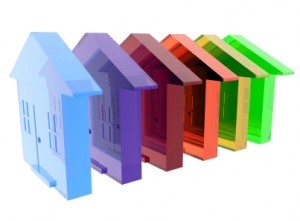 The rental yield is the annual return from rent expressed as a percentage of the price, and any suburb or town which offers a gross rental yield better than 7% is positively geared, which means it will not only pay for the loan interest but also the other holding costs, which are usually around 2% of the rental yield.
The search for high rental yield would seem to be easy because there are many free publications, articles and reports identifying them for us, usually under headings or titles such as:
Australia's Highest Rent Yielding Suburbs, or Top Ten Cash Flow Positive Locations and so on.
This table shows the towns which are usually featured in such reports because they offer some of the highest rental yields in Australia:
What's wrong with this picture?
Many of these towns are declining mining towns and ports or old rural, railway and timber towns in remote areas where populations are falling.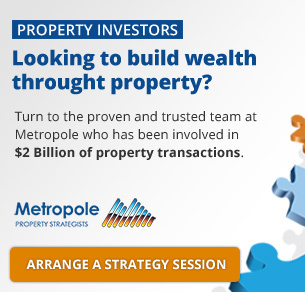 In some of them, a sizable portion of the dwellings are empty – either up for sale, for rent, or just abandoned and even derelict.
How is it that such areas can possibly have high rental yields?
The answer is that rental yield is a function of both rent and price, so if prices fall, the rental yield rises even if rents don't go up.
There can even be locations where prices are falling faster than rents, so the rental yield is going up even as the market is crashing.
Investors need to look beyond rental yields
We need to look at more than just the yield itself, and a good start is the recent price history.
If prices have been falling the rental yield rises, so always make sure that housing prices haven't been falling.
This is exactly what has been taking place in many of the locations in the table and explains why their rental yields appear to be so attractive.
Vacancy rates are also a good indication of the state of the market as many towns with high rental yields may also have large numbers of rental vacancies, indicating that rents may fall, rather than rise in future – a real trap for the unwary.
Do your own due diligence
It is often the remoteness of a location that can lead to high rental yields, because the residents can't shop around the way that they might in a big city and have no option but to pay high rents.
On the other hand, many remote towns have high rental yields for the wrong reasons and you should always do your own due diligence if you are looking for an investment area that promises high rental yields – ensure that it's caused by high sustainable rent demand, not by price falls.

Subscribe & don't miss a single episode of Michael Yardney's podcast
Hear Michael & a select panel of guest experts discuss property investment, success & money related topics. Subscribe now, whether you're on an Apple or Android handset.
Need help listening to Michael Yardney's podcast from your phone or tablet?
We have created easy to follow instructions for you whether you're on iPhone / iPad or an Android device.

Prefer to subscribe via email?
Join Michael Yardney's inner circle of daily subscribers and get into the head of Australia's best property investment advisor and a wide team of leading property researchers and commentators.
---
---