---
All 31 experts in finder.com.au RBA Survey expect cash rate hold at 2 percent.
However 2 in 5 economists (39%) predict 'out of cycle' interest rate changes this year despite the overwhelming majority expecting that the Reserve Bank of Australia (RBA) will keep the cash rate on hold or drop it in 2016.
Fourteen experts (45 %) agreed we are at the bottom of the cycle, while one in four (26 %) are forecasting one further rate cut to 1.75 %.
Three economists (10 %) predict the cash rate will fall to 1.50 % this cycle.
Seven experts (23 %), however, believe a rate rise is on the cards in 2016, while a further 48 percent agree the next move will be up – but not until next year.
While 39 percent of those surveyed said they expect banks to quietly change interest rates 'out of cycle' this year, five experts (16 %) said this would be unlikely, while a further seven experts (22 %) declined to comment on the industry speculation.
This month alone three lenders – Yellow Brick Road, Bankwest and Australian Unity – have hiked their variable rates while the cash rate paused, with the major banks tipped to follow.
Bessie Hassan, Consumer Advocate at finder.com.au, says borrowers are being warned to stay on top of their interest rate.
"Some lenders have a tendency to keep their rate hikes quiet. With the uncertainty in the market, it's really important that homeowners don't become complacent about their mortgages and therefore miss any important news that may impact their finances."
"You can try to prepare yourself by investigating the best deals on offer and seeing how your lender fares. If you're feeling uneasy, chat with your lender about your rate and ask if that's really the best deal they can do for you – use your loyalty and loan size for bargaining power.
"Australians should be cautious – experts are divided about what lenders will do next. While we don't expect a dramatic upswing in rates, they can turn very quickly and catch borrowers by surprise.
"But if you do your homework now those changes won't become a burden. A little planning can go a long way.
Tips on how to maximise your mortgage now:
Consider fixing your home loan. Look around at other financial institutions, not just your current lender, to find the best deals. The lowest 3-year fixed rates on finder.com.au currently sit at 3.99 percent.
Pay off more on your mortgage each month or drop money into an offset account while interest rates are at record lows to give yourself a buffer against possible increases.
Cut back on spending to be better placed with a rise in interest rates. Those savings can help service your mortgage debt.
What our experts had to say in the March Reserve Bank Survey:
Shane Oliver, AMP Capital: "Recent Reserve Bank commentary suggests a degree of comfort with the current level for the cash rate and while it retains an easing bias not enough has changed to suggest it is about to act on it. It's basically in wait and see mode regarding the jobs market and the potential impact of global financial turmoil."
Garry Shilson-Josling, Australian Associated Press: "For the Reserve Bank, it's a matter of "so far, so good". In his testimony to parliament on Friday, Reserve Bank governor Stevens made it pretty clear he was in no hurry to move the cash rate.The big question for the RBA is to reconcile the strong labour market data and the weaker GDP data. If jobs growth continues in line with its recent trend, talk of rate hikes will be grow louder over the second half of this year."
Steven Pambris, Bank Of Sydney: "Current Market Conditions remain subdued."
Richard Robinson, BIS Shrapnel: "Although below trend, economic growth is still holding, with enough positives to outweigh the negatives. Confidence rebounded in February, so consumers are not panicking, and households will continue to spend, albeit with modest growth."
Mark Brimble, Griffith University: "The majority of indicators are weakening (employment, confidence, sentiment, output, market volatility, capex, the ill advised Fed movement last year, default rates, oil related debt concerns, etc) and the rise in rates by banks (which they argued was due to APRA capital requirements) has further dampened growth. The Reserve Bank has room to move on rates and the economy needs the support – both the actual and the psychological."
Chris Caton, BT Financial Group: "No reason to do anything else."
Michael Blythe, CBA: "Economy is responding to low rates and lower AUD. So no need for more stimulus at this point."
Savanth Sebastian, CommSec: "Reserve Bank Board Members will wait on more data on just how well the economy is tracking in early 2016."
Dr Andrew Wilson, Domain: "Labour market still holding."
Jason Spencer, Homely.com.au: "Credit growth is growing at a moderate pace while the dollar remains around the reasonable 70c mark."
Shane Garrett, Housing Industry Association: "The Reserve Bank remains open to the possibility of reducing interest rates, but is only likely to do so should the economic situation internationally deteriorate further."
Paul Bloxham, HSBC: "Gross is solid."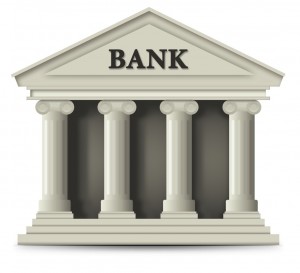 Michael Witts, ING Bank: "The domestic economy is continuing to be resilient in the face of the global volatility. the Bank will want to see more information prior to making a call."
Grant Harrod, LJ Hooker: "Despite a slight increase in the unemployment rate, there are no clear signs that the Australian economy has deteriorated. This will see the Reserve Bank continue its wait and see approach. Slower house price growth and low levels of inflation provide the Reserve Bank with enough room to cut rates should they need to stimulate growth during the first half of 2016."
John Caelli, ME: "Weaker than expected global growth."
Mark Crosby, Melbourne Business School: "Despite a volatile international environment the local economy is still stable and the inflation outlook would warrant holding for the moment.The current environment is quite volatile, and my expectation is that this will subside as China in particular stabilises. But there is a non-trivial downside risk which would alter the path for rates."
Lisa Montgomery, Mortgage & Consumer Finance Expert: "There is no economic data to support any change in cash rate."
Jessica Darnbrough, Mortgage Choice: "Domestic data has been relatively upbeat of late, thus providing the Reserve Bank with no real reason to change their stance on monetary policy."
Ken Sayer, Mortgage House: "Economic indicators 'lack lustre'."
Chris Schade, MyState Bank: "Whilst it remains more likely the Reserve Bank will cut as oppose to raise rates in 2016, conditions in the domestic economy do not currently warrant such. That said, the Board will be closely watching economic developments over the coming period and remains ready to act if required."
Saul Eslake, Independent Economist: "There is no good reason for the Reserve Bank to change the cash rate. Monetary policy is already highly accommodative; although the economy is growing at a below-trend pace, the unemployment rate has been falling of late and 'underlying' inflation is comfortably within the Reserve Bank's target band. Although the ongoing turmoil on financial markets potentially represents a source of downside risk, there is as yet no evidence of that potential being realized: and as the Reserve Bank has noted, they have scope to cut rates further should that prove necessary."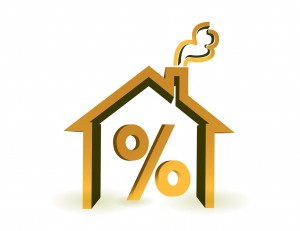 Alan Oster, NAB: "Too early to tell what is happening in non mining post equity route."
Peter Boehm, onthehouse.com.au: "Holding rates seems like the sensible option at this stage. With inflation under control (and unlikely to be a problem for the next twelve months or so), unemployment at sub 6% with good participation rates and reasonable albeit below trend economic growth as measured by GDP, there is no need to help stimulate the economy by dropping rates further right now. In any event, there is some doubt that a drop in the Reserve Bank's Cash Rate would be passed on to consumers in full through lower borrowing costs as lenders aim to shore up their balance sheets and bottom line. Further, it is also doubtful that any further reduction in interest rates would help stimulate economic activity to the extent hoped given the effect of global forces currently impacting market sentiment here in Australia – with China's response to its economic situation topping the list. It is also worth noting that dropping rates further may hurt older Australians who rely on earnings from their savings to help fund their retirement living. If rates were to fall further it's a signal that our economy is probably in a lot worse shape then we're led to believe. A key area of economic focus should be on how to effectively fund the provision of what has been described as "expensive government services" and this relies on reform of the tax system and not interest rates."
Zoe Pointon, OpenAgent.com.au: "Uncertainty in the equity markets and slowing property price growth."
Jonathan Chancellor, Property Observer: "The Reserve Bank loves to move slowly when lowering rates, so not yet."
Noel Whittaker, QUT: "Uncertainty."
Angus Raine, Raine & Horne: "The Reserve Bank will stick with its 'wait and see' approach from February. It will seek to weigh inflation data, financial and commodity market turmoil, and business confidence, against local real estate data which appears to be on the improve compared to the end of 2015.There are plenty of buyers and investors in the Sydney, Melbourne and Brisbane markets, who missed out in 2015 and have decided to return to the market for a second shot at buying a property. While we don't expect the double-digit growth of 2015, we still expect to see growth in some of Australia's biggest real estate markets, especially in light of ongoing share market volatility."
Nathan McMullen, RAMS: "Reasonable prospects for growth in the economy remain driven by current accommodative interest rate settings."
Janu Chan, St.George Bank: "The Reserve Bank is in a wait and see stance. Low inflation and global uncertainty keeps the possibility of a rate cut alive, but it won't feel the need to while the labour market is performing quite well."
Nicki Hutley, Urbis: "The domestic economy continues to post moderate growth on output and employment. The impact of recent global instability on the real economy is as yet unknown."
Bill Evans, Westpac: "The Board will be assessing whether "the recent improvement in labour market conditions was continuing and whether recent financial market turbulence presaged weaker global and domestic demand… We assess that the balance of these forces will see the unemployment rate hold around 6.0% during 2016 before grinding lower in 2017, as the economy gains momentum."
---
---