What adds value to your property?
I recently spoke with James Freudigmann from Propell Valuers on our weekly Real Estate Talk show.
Here is the transcript of that interview:
Kevin Turner: The last discussion was fascinating because we did really talk about the big differences between the appraisal and the valuation, massive difference.
The appraisal is what a selling agent is going to give you. A valuation, of course, is what a valuer will give you. We say hi to James again. Thanks for joining us again, James.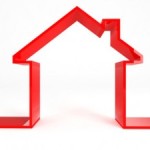 J. Freudigmann: No worries, Kevin.
Kevin Turner: I wanted to pick up on the conversation from last time. In particular now, I want to ask you about bedrooms. As a real estate agent, we always think more bedrooms = more value. Is that the case?
J. Freudigmann: Not necessarily, Kevin. A lot of people do think if you buy a house and cut it up and make a living room into 2 small bedrooms that are maybe 2.5 by 3 meters, they think having those extra bedrooms actually adds value.
Sometimes we see that having less bedrooms can work out in favor of the owner. The main reason being is that a lot of people are now looking for more spacious bedroom, not so much having more bedrooms.
Kevin Turner: If that's the case, what are some of the things that we can add to a property that will actually lift its value, James?
J. Freudigmann: The things that will lift value, Kevin, are looking at a good indoor/outdoor flow. A lot of people are now wanting to have more space outdoors and live that more outdoor lifestyle.
To have some sort of flow-through from your living room to your outdoor area is definitely a way to add value to your property.
Also a little bit more open plan. It's now becoming a very more modern style to have an open plan home. If you've got the ability to take out a wall and have a breakfast bar or something like going from your kitchen into your living space, then that can definitely add value as it gives a perception that it's bigger than it actually is.
The other thing is for a lot of valuers, the first impression really counts. When they walk up to your house, if it presents poorly, your front fence is falling down, you've got paint peeling on the house, that sort of thing, that images stays in the valuer's mind when they're going through the property and also when they're leaving.
It won't make a substantial difference because at the end of the day, the value is put on the improvements in the land, but that impression does make a big difference, so if you can make your property present well from the street, then it's definitely a way to add value.
Kevin Turner: That's an interesting point you make there because we quite often think of valuers as people walking around with those little wheels and measuring the areas and doing it quite statistically, but they do actually take into account the emotional things?
[sam id=47 codes='true']
You talk about first impression there, painting and so on. How big a factor … You said it's not a big factor, but can you put a percentage term on that?
J. Freudigmann: Probably not. Each valuation, while it is calculated, it is that valuer's personal opinion of the property. I wouldn't be able to put a real percentage on it, as it will vary in the value of the property.
Say on a $200,000 property versus $1 million would be substantially different, but it does definitely make an impression.
In terms of marketability then in the future, your saleability or marketability of the property is a lot better when it presents well.
Kevin Turner: Talking about things that add value and take away value, I've quite often thought that pools don't necessarily fit everyone. Is a pool a lifestyle thing or does it actually add value?
J. Freudigmann: It does add value, Kevin, but it's generally not to the value of what it costs you to put it in. A lot of the time, to put an in-ground pool can be quite an expensive cost, especially when people like to do the infinity finish or they do paving around it, that sort of thing.
That can be quite an expensive element. It is definitely a lifestyle choice if you want to put it in, but, generally speaking, it doesn't add as much value as it costs to actually install.
Kevin Turner: What about some of the other features that actually detract from value? I think I read somewhere that things like murals painted on a wall can actually detract. Can you give us some other examples?
J. Freudigmann: Yeah, absolutely. Murals is a perfect example where that's a very personal taste. Feature walls, that was a phase a few years that some people painted a bright red wall or a green wall, something like that.
Those sorts of features generally detract. Some over the top light fittings … Some people like to look for a more classic style light fitting.
Some things like that can actually detract from the value of the property. Also if you've got a very pokey floor plan, where it's in and out and there's hallways here there and everything, that's another thing that generally detracts from the value because people see they've got to spend a lot of money to actually get it to a livable standard.
Kevin Turner: James, great talking to you. We'll get you to come back again at another stage. I want to talk to you about granny flats and a few other things too.
My guest has been James Freudigmann from Propell Valuers. Thanks for your time.
J. Freudigmann: Thanks, Kevin.
__________________________________________________
Listen to the full show at RealEstateTalk.com.au and while you're there subscribe and receive our weekly podcast (or the transcripts) where I interview Australia's leading property experts.
Subscribe & don't miss a single episode of Michael Yardney's podcast
Hear Michael & a select panel of guest experts discuss property investment, success & money related topics. Subscribe now, whether you're on an Apple or Android handset.
Need help listening to Michael Yardney's podcast from your phone or tablet?
We have created easy to follow instructions for you whether you're on iPhone / iPad or an Android device.
Prefer to subscribe via email?
Join Michael Yardney's inner circle of daily subscribers and get into the head of Australia's best property investment advisor and a wide team of leading property researchers and commentators.
---
---