---
"Where there's a Will there's a relative" the cynics amongst you may cry.
The relatives mantra though will be "Where there's a Will, I want to be in it".
What is all this about.
Read on…
Have you heard about the holy trilogy of property investment?
Firstly, you must learn strategies about how to create wealth through property investment.
This is called Wealth Creation.
Secondly, you should understand how to protect those investments and assets from attacks by people out there looking to have a go – This is called Asset Protection.
Finally, you need to have strategies in place for passing on these hard assets to the next generation.
This is called Estate Planning.
The Starting Point
Up to this point you probably thought that you could leave all of your hard earned assets accumulated over your big life to whomever you like – how wrong can you be.
Family Provision Claims
State Government Legislation provides that if you die and under your Will (or if you don't make a Will the intestacy provisions of Government Legislation) don't make adequate provision for the proper maintenance and support of your spouse, child or dependent then the Supreme Court may in its discretion order that provision be made from your Estate for them.
Who are Eligible to Make Such Claims
In essence, the eligible applicants are your spouse, child or dependents.
Child includes any step child or adopted child and can be adult children, even in their 40s, 50s or 60s, especially when they have fallen on hard times and your Estate has assets to be able to ensure that they would not be left destitute.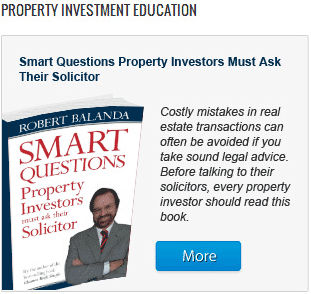 There have been cases where adult children have successfully claimed against their parent's Estate where they were modestly successful in life, had a secure job and even owned real estate themselves in circumstances where the parent's Estate was significant.
There have even been cases where there has been disharmony and little contact between a deceased parent and their child and the Court has ordered that provision from the Estate be made for the adult child.
So even if the child has had little to do with you over many years, this by itself will not disentitle them to make a claim.
So, you see, your financial obligations commence on cutting of the umbilical cord and can even continue well into adult life.
So much so that an adult child close to retirement age with little superannuation assets and who may have lost heavily in the global financial crisis, can still expect their parent to make some provision in their estate for their retirement.
A dependent can also make a claim where they were wholly or substantially maintained or supported by you during your lifetime.
Spouses may make a claim as well and this category includes husbands, wives and even former husbands and wives where they are receiving maintenance from you when you passed on, provided they have not remarried before you died.
De-facto partners are also included and partners of same sex partnerships as well.
Whether you have made adequate and proper provision for them are value judgments and many factors are taken into account including their financial circumstances, the value and location of your Estate, competing claims of others against your Estate and whether they may have made any contribution to the build up of your assets during your lifetime.
Disentitling Conduct by the Claimant
Even this usually is not fatal to a claim against your Estate and in most cases simply reduces the amount that a successful applicant receives, rather than resulting in them receiving nothing.
The cases abound with claims of adultery, desertion and dishonesty by a surviving spouse towards their deceased partner as being something that should disentitle them to anything from the Estate, but didn't.
Conduct by children who ignore their parents too over many years or attempt to have them admitted to a mental hospital won't even be fatal to their claim.
Neither will chronic drunkenness as this too can be forgiven by the Court.
The Outcome for your Family
A Family Provision Application will see a family who up until your death was a reasonably healthy functioning group of individuals circling your Estate as if it was just a carcass.
Brothers and sisters will be climbing over your dead body to get to the spoils of your life.
Sons will turn on a loving step mother of 20 years with statements like "This is war now". "I used to love you, but it is all over now" said one American Governor and Actor.
What to do About it
So, you need to put some thought not just into the wording of your Will as this only documents the division of assets owned by you personally.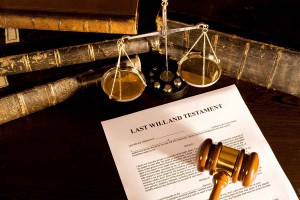 You need to give some consideration to an Estate Plan and develop strategies for the split up of assets held in entities controlled but not owned by you, such as your Superannuation Fund and company and trust assets.
For most Australians these non-Estate assets are where they hold the bulk of their wealth.
So when the whistle blows full time on your life's game you know that you have done all that you can to ensure that you have left your affairs in order and don't see your family implode upon your death.
SUBSCRIBE & DON'T MISS A SINGLE EPISODE OF MICHAEL YARDNEY'S PODCAST
Hear Michael & a select panel of guest experts discuss property investment, success & money related topics. Subscribe now, whether you're on an Apple or Android handset.
PREFER TO SUBSCRIBE VIA EMAIL?
Join Michael Yardney's inner circle of daily subscribers and get into the head of Australia's best property investment advisor and a wide team of leading property researchers and commentators.
---
---