---
Scott Morrison has told retirees who have accumulated a big super balance to spend their cash, not pass it onto their children.
In an interview with the Australian Financial Review, Morrison made a point he believes many have forgotten in the current debate about his changes to pension entitlements.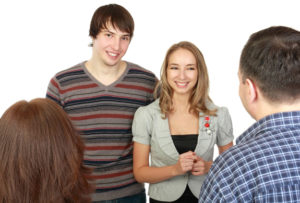 Reacting to analysis which suggests his new wealth test could backfire and see more people on the pension, Morrison said that this "fundamentally misunderstands the role of the pension in the welfare system".
"The purpose of providing tax incentives to encourage people to build up their super is so they can draw down on it in their retirement, not maintain it as a capital pool to be passed on as an inheritance," he said.
And he's right -what are superannuation balances for if not to provide income in retirement?
Leaving it for the kids:
The Financial Review reports that Australians are now leaving billions of dollars they have accumulated tax-free to their children, or possibly even gifting funds in their super accounts to relatives before claiming the pension.
They say that scrutiny of superannuants' financial arrangements before they claim pensions is very rudimentary, which means there is massive scope for gifting of funds accumulated tax free.
"People typically don't die all of a sudden. They might know it is coming so they draw down at least some of their super in advance and gift it to others to avoid the 16 per cent tax that is payable if you leave your super to independent children or people other than your wife or dependent children," one source said.

"Given the recent move to cut back on the pension taper rate, it would make sense to put in place better measures to ensure people are not simply gifting large amounts of super to others then claiming the pension."
Mr Morrison said that the purpose of encouraging investment in superannuation through tax incentives is to ensure that fewer people rely on the pension in the future.
"The super balances that people live off reflect the intentionally generous tax concessions that were put in place to support people to save for their own retirement," he said. "These balances are there for people to live off and draw down on in their retirement. They have not been the subject of tax incentives to enable large capital balances to be passed on as an inheritance.

"It is not unreasonable for people who have benefited from tax concessions to build up sizeable superannuation balances to then be expected to draw down on those balances in retirement, rather than draw on a taxpayer-funded pension."
Read more at the Australian Financial Review
---
---