Rebalancing or Slowing Economy?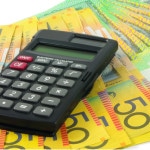 On Friday the ABS released its 2013-14 State Accounts data which revealed two states exceeding the National GDP growth rate of 2.5 percent, those being the mining states of Western Australia (WA) and the Northern Territory (NT) which recorded Gross State Product (GSP) of 5.5 percent and 6.5 percent respectively.
The volume of GSP increased in all states and territories, and after adjusting for population growth, positive GSP per capita was recorded in six states, with declines being seen in Victoria (VIC) and the Australian Capital Territory (ACT).
Real Gross State Income per capita, however, which captures the impact of Australia's declining terms of trade, recorded significant gains only in the two mining states noted above.
Glass Half Full or Half Empty?
Interpretation of State Accounts data is usually predetermined by the world view of the users thereof – some will argue that it points to a slowing economy, others will suggest that the data represents a rebalancing which is steadily underway.
The Reserve Bank of Australia (RBA) itself forecasts an economy which will trundle along at a "below trend" 2.5 percent growth rate in 2015 before then accelerating to "above trend pace" in 2016, despite the "unemployment rate remaining elevated for some time".
With 21 years of data behind it to benchmark against, the RBA is able to apply a confidence interval to its forecasts as per the below graphic, which suggests that growth is unlikely to slow below 2 percent, although sceptics will note that such growth forecasts are forever right until they are not.
The central bank runs its models using history as a guide, and the Board believes that a recovery will proceed from household expenditure to business investment to labour market conditions, in that order.
History also suggests to the RBA that a pick-up in business investment outside the resources sector will come in time. Perhaps it already is.
Let's rip through just a few of the more interesting figures from the State Accounts to see what we can learn in three short parts.
Part 1 – INCOME GROWTH IS SLOWING
First a look at incomes per capita. This basic state-level data shouldn't be, but nearly always is, used for overtly simplistic calculations on housing affordability.
Of interest to analysts from Friday's release is the macro trend, and that is that the pace of growth in gross income per capita has slowed through FY2014.
Due to what the city of Canberra is and what it does, and specifically because of the high participation rate in the Canberra labour force, we expect that the ACT will always record the highest gross income per capita, and by a substantial margin.
The mining states also tend to feature prominently in terms of gross income per capita, but are slowing, while Tasmania (TAS) holds up the rear.
What the Income Figures Don't Mean
We note that these are crude calculations and they certainly do not mean that we should all be moving to Canberra in the blind expectation of a 50 percent payrise!
Nor does the data mean that investing in housing in Canberra is necessarily a smart move. Due to the apparent relative "affordability" of Canberra based upon reported post-tax incomes, the case for investing in Canberra has been put forward by analysts previously.
Our answer was "no" in 2013 and remains "no" today.
Firstly, this is because there can be an inherent risk in investing in property where the labour force is so firmly wedded to such substantial public sector employment, which for us also puts serious question marks against Darwin and Adelaide.
[sam id=35 codes='true']
And secondly, this is because dwelling prices have been elevated in Canberra for one reason only, and that is due to an artificial land scarcity through draconian – or at least, contrived – planning and zoning constraints.
As such, investing in Canberra housing is to some extent speculation on land release quotas and policy, which leaves investors too exposed to factors completely outside their control.
While Canberra is technically speaking Australia's capital city, for property investors it has many of the hallmarks of a regional city, including a lack of diversified industries, and substantial or unexpected land release is a risk which cannot be discounted as it might be in, say, Dover Heights or Darling Point.
In any case, as the labour force in Canberra is rationalised, income growth in 2013/14 has totally stalled and demand for housing has come off the boil in sympathy.
We envisage a potential rental bust on the near-term horizon in Canberra and thus a statistically significant dwelling price correction is a material risk.
What the Income figures Do Mean
A very solid result for income growth was recorded for New South Wales (NSW) as we expected.
TAS also saw an increase in gross income per capita. However we discount TAS as a destination for property investment for different reasons.
Seasoned property experts who have been around for more than a few cycles, such as Michael Yardney, will tell you that land-locked capital city real estate stacks up as an inflation hedge and as a worthwhile investment only when two key factors are aligned:
(i) the wealth of a population is increasing; and
(ii) the population is growing.
Tasmania does not meet these criteria and therefore we look elsewhere. Below we have charted the gross income per capita by state and territory for FY12, FY13 and FY14 which shows the mining states and the ACT faltering.
For both Gross Disposable Income (GDI) and Gross Household Disposable Income (GHDI) per capita we expect to see a similar story, which includes another impressive result for NSW, but some serious slowing in the mining states after rapid growth in preceding years, and stagnation for Canberra.
South Australia (SA) has kept ticking along nicely on this measure, in part due to robust growth in public sector wages of 3 percent according to the latest Wages Price Index data.
Incomes Data and Residential Property
Annual movements in the state level data are a useful economic indicator, but dividing a median house price by a state median income (which itself is calculated through sweeping average calculations) tells analysts close to nothing about housing affordability or target price points.
Suppose you are buying a "blue chip" 2 bedroom apartment on Sydney's lower north shore in a suburb where the greatest proportion of households have an income of $130-180k from professional services, with 60 percent of households being couples.
After considering all relevant demographic data you might conclude that your sweet spot target entry price is $650-$750k given current monetary policy settings.
Of relevance to the investment decision are the outlook for Sydney's economy, financial services, interest rates and demand for that type of property, as well as the potential supply of new dwellings in the locality.
(Not relevant are land release in the Illawarra or the salary of the bloke running the pub/servo/store at Cameron Corner dingo fence – he's likely remunerated in beer, which itself reduces "per capita incomes". Absolute numbers are woolly; the trend is important).
Part 2 – GSP REVEALS DIVERGENCE IN STATE ECONOMIES
Gross State Product (GSP) data in chain volume measures terms presents a neat picture of the relative size and strength of the economy of each state and territory.
The GSP figures charted below reveal some interesting trends including the awfully anaemic growth of the SA economy since 2009, contrasted with the sizzling rate of growth in WA, driven by the sheer volume of its exports of iron ore, gold, alumina, crude, LNG and much more besides.
The data for WA and the NT is extraordinary, with GSP growing at around 5 percent per annum for an entire decade in WA, and more than 4 percent in the NT. What's more, those figures are stronger again in the last financial year.
The ACT and the southern states of SA and TAS now look sickly on this important measure of economic output.
Part 3 – FINAL DEMAND IS ALL ABOUT SYDNEY
Finally it's important to recognise that while exports are of course a vital component of Australia's economic health, a thriving state economy needs its State Final Demand (SFD) – a measure which excludes export sales or sales which lead to the accumulation of inventories – to be firing too.
On these chain volume measures, the mining states are definitely now sagging as mining and engineering construction drops off a cliff.
After some incredible growth in preceding years, the rate of growth in SFD is slowing dramatically in the mining states. The most robust economy on this measure is NSW by a long chalk.
A last way for today to look at this is to look at the contribution to Domestic Final Demand (DFD) by state.
DFD in Australia was weak in FY2014 at just 1.2 percent, with 0.9 percentage points of DFD growth contributed by NSW and 0.3 percentage points by VIC (the NT population is too small to make a blip here).
In the vernacular of the Eurovision Song Contest's scoring mechanism, the other states in aggregate contributed 'nil points'.
In other words Sydney essentially contributed three quarters of DFD growth and Melbourne the other quarter, which is telling, and shows that the so-termed "wealth effect" of rising dwelling prices is alive and well.
Resi Construction Contributes
One final observation to wrap up for today is that, pleasingly, residential construction and dwelling investment was finally a key source of growth for most states in the 2014 financial year, particularly in the NT, WA, SA, QLD and NSW.
That's great to see and with a solid volume of building approvals in the pipeline we expect to see further economic growth contributed by residential construction in FY2015 as mining construction flails.
Save

SUBSCRIBE & DON'T MISS A SINGLE EPISODE OF MICHAEL YARDNEY'S PODCAST
Hear Michael & a select panel of guest experts discuss property investment, success & money related topics. Subscribe now, whether you're on an Apple or Android handset.
NEED HELP LISTENING TO MICHAEL YARDNEY'S PODCAST FROM YOUR PHONE OR TABLET?
We have created easy to follow instructions for you whether you're on iPhone / iPad or an Android device.

PREFER TO SUBSCRIBE VIA EMAIL?
Join Michael Yardney's inner circle of daily subscribers and get into the head of Australia's best property investment advisor and a wide team of leading property researchers and commentators.
---
---