Moody's has reaffirmed Australia's AAA credit rating, as Malcolm Turnbull seeks to put pressure on Labor and crossbenchers to pass measures to help repair the budget, writes…
Michelle Grattan, University of Canberra
Moody's Investor Services said in a statement on Wednesday that reasons for maintaining the status quo were the expectation that Australia's "demonstrated economic resilience will endure in an uncertain global environment"; its very strong institutional framework; and stronger "fiscal metrics" than many of its similarly rated peers.
The agency's assessment notes that moderate nominal GDP growth will continue to dampen revenue and "the government faces political hurdles to the implementation of fiscal tightening measures, as it rules with a very thin majority in the House of Representatives and a splintered Senate.
The effectiveness of fiscal policy may be undermined somewhat."
Moody's points to two factors that could push the rating down.
One was if there was evidence that the economy's resilience to negative shock was reducing, especially "if it led to severe challenges to the government's or the banks' financing from international investors".
The other was if there were "indications that the hurdles to fiscal consolidation are higher than we currently expect".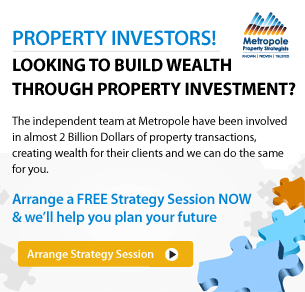 In a speech to be delivered on Wednesday, Turnbull warns of the uncertain economic times and says if "we falter in our plan to transition the economy, there is a real risk of Australia falling off the back of the pack of leading economies".
When parliament resumes the government will present an omnibus bill for multiple savings totalling about A$6.5 billion. It says these are savings Labor built into its pre-election figures.
Treasurer Scott Morrison said the Moody's affirmation was a "welcome boost" as well as a timely reminder on the need for policies to keep the economy strong.
"Our AAA credit rating helps to keep borrowing costs low for businesses and consumers across the economy, as well as ensuring Australia is in a much stronger position in the event of any external shocks," he said.
He said the agencies were sending a very consistent message about the government's budget trajectory.
"The challenge is to see that budget supported by the parliament. We are having very constructive discussions with new crossbench senators," Morrison told a news conference.
"As welcome as this result is today, and it is, we cannot take these things for granted."
Morrison used the Moody's point about the strength of the institutional framework to counter the Labor push for a royal commission into the bank.
"Our banking and financial system is one of the core pillars of our economy that underlie our prosperity into the future.
You don't go play politics with that. You don't go messing around with the banking and financial system to make cheap political points," he said.
Michelle Grattan, Professorial Fellow, University of Canberra
This article was originally published on The Conversation. Read the original article.

Subscribe & don't miss a single episode of michael yardney's podcast
Hear Michael & a select panel of guest experts discuss property investment, success & money related topics. Subscribe now, whether you're on an Apple or Android handset.
Need help listening to michael yardney's podcast from your phone or tablet?
We have created easy to follow instructions for you whether you're on iPhone / iPad or an Android device.

Prefer to subscribe via email?
Join Michael Yardney's inner circle of daily subscribers and get into the head of Australia's best property investment advisor and a wide team of leading property researchers and commentators.
---
---