---
If you're like me you've probably read that Australian house prices overpriced and going to crash?
Often when commentators use "Income" to "Property price" ratios and compare our property prices with other countries or even different periods in Australia and conclude that property prices are either over valued or undervalued, they are using the wrong statistics.
For example we are currently being told that property prices when compared to our Income levels make property prices unaffordable and therefore there will be a correction soon.
We hear this especially from overseas commentators visiting Australian shores.
Harry Dent and Robert Kiyosaki are two such visitors to our shores recently who have said our property prices are overvalued when compared to our income levels.
If you simply measured those two statistics against each other then one could arrive at that conclusion.
However affordability is a function of house prices, income and interest rates. It's not simply between income and property prices.
If you look at the graph below from BofA Merrill Lynch Global Research which compares:
Implied Price based on Income Growth
Implied Price based on Income Growth and Interest Rates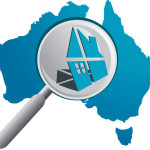 As you can see from the graph the red line is a lot below the blue line indicating that property prices are hugely overpriced and most commentators use this line to run their argument that property prices as a ratio of income is in a bubble and a correction is imminent.
However if you look at the green line it is above the blue line which indicates that property prices as a ratio of income and interest rates are still affordable and not in a bubble.
Having said that, I think house price growth will slow in 2015 against a back drop of increasing unemployment figures amongst other indicators.
SUBSCRIBE & DON'T MISS A SINGLE EPISODE OF MICHAEL YARDNEY'S PODCAST
Hear Michael & a select panel of guest experts discuss property investment, success & money related topics. Subscribe now, whether you're on an Apple or Android handset.
PREFER TO SUBSCRIBE VIA EMAIL?
Join Michael Yardney's inner circle of daily subscribers and get into the head of Australia's best property investment advisor and a wide team of leading property researchers and commentators.
---
---