---
I must admit I don't spend much time over at the Australian Property Forum – I'm not sure it would be great for my mental health! But that said, they do come up with a few gems from time to time including the newspaper clipping below from 1970 discussing buying houses in March 1970.
It's been interesting to note over recent years just how often self-professed internet trolls have been more accurate in their predictions than the economists and experts – and not only by a small margin – thus underscoring the not-so-secret truth that economists find consistently getting short-term predictions right to be an impossible task.
The below article could almost – but not quite – have been written today.
People generally still want to live close to the beach and the city, even first homebuyers.
Typically, Australians in NSW and Victoria spend more than $80 each week on eating out today (less in other states).
Nationally, we spend around $140 per week on "plain food" (groceries), so there has been a shift towards eating out of the last four decades.
There have been other huge shifts in spending patterns too since 1970.
In fact, it was only in that very year of 1970 that Sydney and Melbourne opened international airport terminals, and the following year Qantas acquired its Boeing 747-400 fleet.
Over time, the overseas trip joined the detached single-storey house with a garden on the suburban quarter-acre plot as being a part of the Great Australian Dream.
Essential expenditure and overseas travel
How else have our spending patterns changed?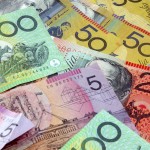 In the middle of 2012, Essential ran a survey which questioned Australians about their current situation.
The survey found that 28% of surveyed households had financial situations which they deemed to be unsatisfactory.
Interestingly, of the households with unsatisfactory finances, 6% of them had bought a home in the previous 12 months and 9% of them had been able to renovate their own home within that time.
Some 30% of those households bought major household items (such as furnishings or expensive white goods), and 15% bought a car. Another 11% bought a brand new car.
Perhaps even more tellingly 25% of households who felt that their financial situations were not unsatisfactory had taken an Australian holiday in the preceding 12 months and 19% had paid for an overseas holiday.
Finally, 7% paid private school fees and 5% invested in the share markets.
Bigger deposits are often needed
We're very fortunate in one sense today with significanty lower borrowing rates – at least, we are at this stage of the interest rate cycle.
In 1970, Australian standard variable rates were above 7% and were still close to the beginning of a long, drawn-out upward cycle which eventually peaked some 20 years later in March 1990 at an eye-watering 17%.
[sam id=35 codes='true'] Unfortunately, a consequence of a huge increase in the number of two-income households and very low interest rates is the significantly higher capital cost of house prices in suburbs and locations close to the major cities.
Furthermore, there are just so many more of us – there were only 12.66 million Aussies in 1970 as compared to 23.18 million and rising today – so the fringe suburbs of 2013 are further from the city than those of four decades ago.
While it may have been the case that Australians could save deposits in "12-18 months" in 1970, this is not realistic for most younger people today.
Thus, many are relying on gifts from parents.
This is one of the hurdles to be overcome if we are eventually to go down the route that many are suggesting by applying LVR caps on mortgages.
Younger buyers find saving deposits difficult and therefore applying LVR caps universally would make buying property very hard for first homebuyers.
I've noted before how the financial crisis caused house prices to fall in most areas of Great Britain outside London.
However, the immediate withdrawal of 100% mortgages meant that buy-to-let landlords profited from the cheaper entry prices, while many first homebuyers who had previously expected to require no deposit were shut out of the market for half a decade.
………………………………………………………….
If you're already an experienced property investor or you want to "fast track" your success…
Here's your chance to invest 3 powerful days and learn renovation and development strategies that experienced property experts are using around Australia to "manufacture" capital growth and generate strong rental returns, so that they can win in today's challenging property markets.
Take your property investing to a whole new level by joining me in October at my…
What's it all about? Click here and find out more.
Maybe now it's time you stepped up and played in the big league by getting started in property renovations or development.
This is the course where other "experts" who are now teaching got their education. Click here find out more and reserve your place

Michael Yardney
………………………………………………………….
SUBSCRIBE & DON'T MISS A SINGLE EPISODE OF MICHAEL YARDNEY'S PODCAST
Hear Michael & a select panel of guest experts discuss property investment, success & money related topics. Subscribe now, whether you're on an Apple or Android handset.
PREFER TO SUBSCRIBE VIA EMAIL?
Join Michael Yardney's inner circle of daily subscribers and get into the head of Australia's best property investment advisor and a wide team of leading property researchers and commentators.
---
---