---
It's been another busy auction weekend and the auction clearance rates reported by Australian Property Monitors once again show the strength of our property markets.
The Sydney property market performed well with an auction clearance rate of 80.6%, bouncing back from last weeks lower result.
It was the third busiest weekend of the year for Melbourne auctions and the market delivered a respectable 73% clearance rate.
Here are the full details: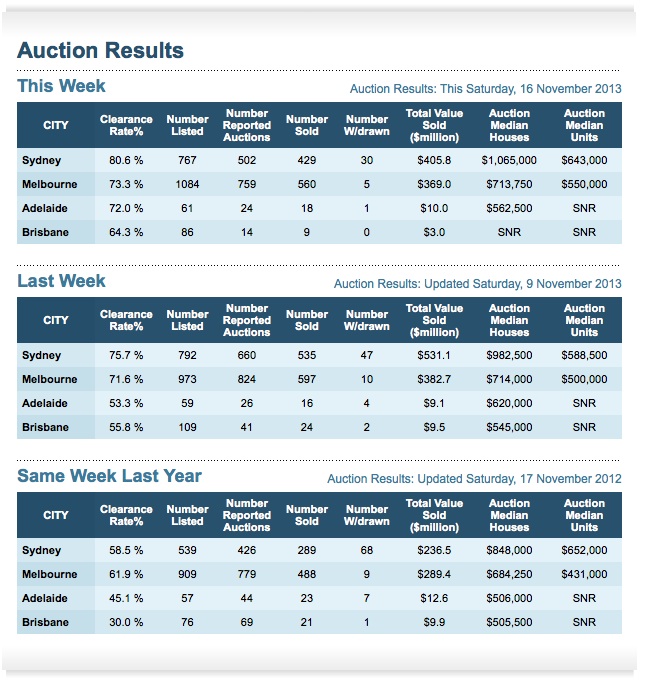 [sam id=36 codes='false']
[post_ender]
---
---