The Australia Day long weekend marks the end of the lengthy summer holiday break period with businesses and schools now resuming at full pace as February suddenly arrives.
Rising activity in recently dormant local housing markets will also emerge and gather momentum through February as buyers and sellers refocus on home choices and activate decisions made during the January holiday break.
The weekend home auction market is a reliable indicator of underlying housing market conditions in most capitals through clearance rate, median price and listing number measures.
Sydney, Melbourne and Canberra embrace home auctions at significantly higher levels than other capital city markets accounting for over 25 per cent of all local sales.
By comparison, Adelaide auction activity represents around 10 percent of the total sales market with Brisbane at just 5 per cent.
Perth, Darwin and Hobart are yet to embrace home auctioning at similarly significant levels.
This coming weekend signals the beginning of the 2018 home auction season Sydney is set to host 164 auctions (same weekend last year 231), Melbourne 206 (192), Brisbane 75 (77), Adelaide 66 (91) and Canberra 34 (49)
Activity in most capital city home auction markets eased through 2017 as the demand energy created by the sharp decreases in mortgage interest rates over recent years to record low levels clearly dissipated.
Auction results and changes in activity however varied between capital city regions and prices ranges that reflected differences in local housing market cycles.
Sydney
The Sydney home auction market rose strongly through the autumn of 2017 driven by a surging revival in inner-suburban, higher priced regions that had been relatively dormant over previous years despite the stimulus of lower interest rates.
Published weekend auction clearance rates tabulated monthly remained above 80 percent from February through to May despite a surge in listings to record levels.
The usual mid-year winter easing in demand had rates predictably slipping below 80 percent however clearance rates continued to fall through spring with a December result at just 64 per cent the lowest recorded since December 2015.
Auction prices also fell over the year, with the median price reported over the second half of the year at $1,250,000 down on the $1,280,000 recorded over the first six months of 2017 and just 2.7 per cent higher than recorded over the same six month period in 2016.
Regional auction results revealed that clearance rates in higher-priced suburban areas such as the northern beaches, the inner west, the lower north shore and the city and eastern suburbs that had risen to extraordinarily high levels over the autumn selling season had falling away sharply as the year concluded.
All suburban regions however reported falling auction clearances rates over the year with the west, and the south-west continuing to record the lowest results.
Melbourne
Auction clearance rates in the Melbourne market also eased through the year, although the local market remained generally robust and the performance leader of all the capitals.
Autumn results were strong with overall weekend clearance rates at around 80 per cent, then falling marginally through winter but remaining remarkably consistent through spring at around 75 per cent.
November and December produced lower clearance rates at 70 per cent however as end-ofyear buyer fatigue and record listings impacted results.
Auction price growth was relatively flat over the year, with the median price reported over the second half of the year at $844,000 compared to the $846,500 recorded over the first six months of 2017 but remained 4.8 per cent higher than recorded over the same six month period in 2016.
In contrast to the Sydney market, the top regional performers in Melbourne were clearly the lowerpriced, outer-suburban markets to the north, north-east, west and south east of the city.
Inner – suburban, higher- priced regions particularly to the east were notable underperformers reflecting the growing constraint of higher prices and satisfied buyer demand generated from the booming market conditions in these areas of recent years.
Although clearance rates faded over the year in all Melbourne regions, most outer suburban regions recorded end-of-year results above 70 percent and with continuing solid prices growth these markets remained clearly in favour of sellers.
Brisbane, Adelaide and Canberra
Auction clearance rates in Brisbane typically hovered around 50 per cent for most of the year with Adelaide and Canberra easing over spring after solid first half year results but clearance rates at around 70 per cent still indicating markets remaining overall in favour of sellers.
2018 Home Auction Market Prospects
Despite a general late-year fade out, most capital city housing markets can expect to record overall positive results through 2018 with sellers still holding the upper hand in auction markets.
Interest rates remain the key driver of housing market activity with the likely prospect that rates will remain on hold for yet another year particularly as a consequence of continuing record low levels of inflation and incomes growth.
The spectre of official rate rises remains remote with the still-fragile economy giving mixed performance signals and recent intervention by regulators resulting in higher mortgage rates also likely to be sidelined this year as prices growth clearly stabilises.
However, despite the lengthening period of stable official interest rates, underlying demand remains ahead of matched supply in most markets particularly driven by rising migration and declining levels of new home building.
Record levels of migration and higher numbers of first home buyers as a consequence of recent significant changes to local stamp duty will ensure the ongoing solid performance overall in 2018 of the Sydney and Melbourne housing markets.
The Brisbane, Adelaide, Hobart and Canberra markets can also expect steady results this year, with sustained revivals in the recently subdued mining capitals of Perth and Darwin likely to emerge.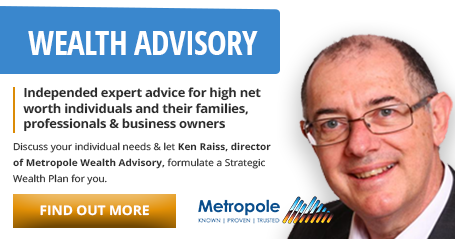 Subscribe & don't miss a single episode of Michael Yardney's podcast
Hear Michael & a select panel of guest experts discuss property investment, success & money related topics. Subscribe now, whether you're on an Apple or Android handset.
Need help listening to Michael Yardney's podcast from your phone or tablet?
We have created easy to follow instructions for you whether you're on iPhone / iPad or an Android device.

Prefer to subscribe via email?
Join Michael Yardney's inner circle of daily subscribers and get into the head of Australia's best property investment advisor and a wide team of leading property researchers and commentators.
---
---