Housing finance steady before rate cut.
The media got a bit aroused this week about a 5 per cent month-on-month drop in investor lending to $11.3 billion, reported in the ABS Housing Finance figures for April.
The trend result for investor finance has now been flat at around $11.6 billion for the past five months.
In practice, this isn't really much of a big deal.
Firstly, because investor lending will almost certainly begin to rise since interest rates were cut a month ago and as lenders begin to push the boundaries again following APRA's crackdown on investor lending.
Secondly – and just as importantly – because at the margin there is often very little (if any) difference to pick between the classification of many investor and owner-occupier loans.
One look at the split of the stock of outstanding credit tells you that there is quite some scope for "discretion" these days.
For these reasons, it probably makes as much sense to look at the total housing finance figures, which have continued to track at around $32 billion per month, a little below the trend monthly peak of a bit above $33 billion.
Homebuyer commitments
The seasonally adjusted number of owner-occupier commitments increased by 1.7 per cent in April, while the number of commitments was also up for new homes (3.3 per cent), and for the construction of homes (4.4 per cent).
However, the number of cancelled commitments is up sharply year-on-year and therefore in aggregate the trend has flattened.
APRA's crackdown has tightened serviceability, resulting in a lower average loan size ($361,500) than was the case at the peak in October 2015 ($382,400).
The average loan size for first homebuyers of $330,600 is also some way down from the October 2015 peak of $355,500.
Since July 1991 the average first homebuyer loan size is 5.1 times greater in New South Wales, Western Australia, and Tasmania, while at 4.9 times the differential is almost as great in the Northern Territory.
The change has been somewhat less over the past 25 years in Queensland (4.8 times), Victoria (4.6 times), and South Australia (4.2 times).
The reported data don't quite tell the full picture here, because so many first time buyers buy an investment property as their first purchase today.
The ABS figures offer no granularity on investor purchases, and as such all first-time investors opting to purchase at lower price points are excluded from the first homebuyer numbers.
State versus state
At the state level, the downtrend in the number of owner-occupier commitments in Western Australia since June 2013 has pulled down national performance.
In terms of the total monthly value of owner-occupier commitments, serviceability constraints have had an impact here too.
The wrap
Overall, the headline figures point towards a fairly steady result before the impact of the most recent interest rate cut can be assessed.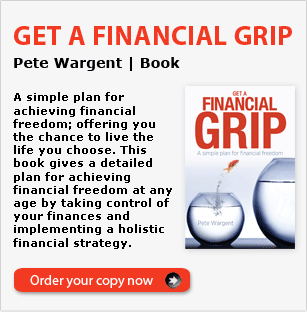 Evidence from CoreLogic's mortgage platform events and from simply attending viewings suggest that reported market activity is set to increase again from early June.
Some good news from the finance data is that commitments for new homes and particularly for the construction of new homes are on the rise.
That said, macro-prudential measures have taken a bit of the froth of the market, with serviceability rules tighter than they were, and particularly so for non-resident purchase(r)s.
Overall, it seems reasonable to expect that the thriving sub-markets will do well as a result of the interest rate cut, while struggling markets might see prices level out a bit.
In Sydney, the best performers right now are the lower north shore and the eastern suburbs.
In Brisbane, established properties with a strong locational land value content are faring well, but the new apartment market looks to have a bit of hair on it to say the least

SUBSCRIBE & DON'T MISS A SINGLE EPISODE OF MICHAEL YARDNEY'S PODCAST
Hear Michael & a select panel of guest experts discuss property investment, success & money related topics. Subscribe now, whether you're on an Apple or Android handset.
NEED HELP LISTENING TO MICHAEL YARDNEY'S PODCAST FROM YOUR PHONE OR TABLET?
We have created easy to follow instructions for you whether you're on iPhone / iPad or an Android device.

PREFER TO SUBSCRIBE VIA EMAIL?
Join Michael Yardney's inner circle of daily subscribers and get into the head of Australia's best property investment advisor and a wide team of leading property researchers and commentators.
---
---