Earlier this week the Australian Prudential Regulation Authority (APRA) released its September quarter data on property exposures by Australian Authorised Deposit-taking Institutions (ADIs).
The quarterly data provides some very valuable insight into the domestic mortgage lending market.
With this data comes a further sign that the recent lending changes from APRA are coming into effect and reducing investor related lending activity.
According to the data, the value of outstanding residential term loans (mortgages) to households was recorded at $1.355 billion at September 2015.
This figure is comprised of $840.6 million in owner occupier loans and $514.2 million in investor loans.
Investor loans accounted for 38.0% of all outstanding mortgages, down from 39.0% at the end of the June 2015 quarter.
This provides the first evidence since September 2013 that a slowdown in lending to the investor cohort is underway.
Despite the slowing of investor mortgage demand, the total value of outstanding mortgages has increased by 9.1% over the year compared to an 8.9% increase in owner occupier mortgages.
The next data set looks at mortgages by the value outstanding across those which have: offset facilities, interest-only mortgages, are reverse mortgages, are low-documentation mortgages and are other non-standard loans.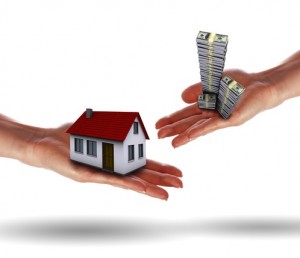 Based on the data, 41.4% of loans have offset facilities, 39.4% are interest-only, 0.2% are reverse mortgages, 2.1% are low-documentation and 0.1% are other non-standard loans.
The 41.4% with and offset facility is a record high while the proportion of reverse, low-documentation and other non-standard loans is at a record low.
Interest only loans remain high on an historic basis however, they have eased slightly over the quarter and lenders look to reduce the number of borrowers who aren't paying down their principal.
Over the past year, the value of lending with offset facilities has risen 23.5%, interest-only mortgages are 19.1% higher and reverse mortgages are 1.1% higher.
Meanwhile, the value of low-documentation loans is -14.8% lower and other non-standard loans are -14.1% lower.
The average outstanding balance on a mortgage was $246,400 at the end of September 2015 with this figure having increased by 2.5% over the year.
Loans with an offset facility have an average outstanding balance of $300,100 having increased by 5.3% over the year which is the fastest annual increase since June 2011.
The value outstanding for interest-only mortgages has increased by 5.6% over the past year to $325,700, with the 5.6% annual increase being the largest on record.
Reverse mortgages ($95,000), low-documentation mortgages ($193,200) and other non-standard mortgages ($193,700) each have much lower outstanding balances with the value outstanding falling over the year for low-documentation (-6.3%) and other non-standard loans (-9.8%).
The regulator (APRA), the RBA and ASIC have all previously raised concerns about the magnitude of interest-only lending and the potential risks associated with it.
There would possibly be some concern that the typical amount outstanding to these mortgages is historically high and rising at its fastest pace on record.
Additional published data focuses on new lending over the quarter of which there was a record high $94.975 million.
Of this new lending, 34.7% ($32.930 million) was to investors with the remaining 65.3% ($62.045 million) to owner occupiers.
This represents a substantial fall in lending to investors over the quarter with the value down -19.9%.
Meanwhile, total lending still only recorded a moderate fall of -1.4% over the quarter due to a 12.4% rise in lending to owner occupiers which has mostly offset the fall in investment lending.
The fall in lending to investors is in line with the declines seen in monthly housing finance data and reflects higher interest rates and tighter lending criteria for investors from June of this year.
There is also some muddying of the waters, with lenders reclassifying mortgage types which has resulted in some adjustments in the APRA data.
There has also been a noticeable fall in lending for interest-only mortgages over the past quarter
While interest-only lending made up a substantial 41.1% of lending over the September 2015 quarter, it has fallen from 45.9% of all lending in the June 2015 quarter.
The value of interest-only lending has fallen by -11.5% over the quarter but is still 8.4% higher over the year.
It is also getting significantly harder for low-documentation borrowers looking to borrow through traditional channels.
Low-documentation loans accounted for just 0.4% of new lending over the September quarter with the value of lending down -8.7% over the quarter and -33.5% for the year.
As low documentation ADI's find it harder to obtain finance through these traditional finance channels, we suspect that there are a growing number obtaining finance through less mainstream or non-bank channels, many of which aren't encapsulated in this data.
The quarterly data also highlights new lending across different loan to value ratio (LVR) bands
Based on the value of new lending, 22.4% of new mortgages had an LVR of less than 60% in the September 2015 quarter, 54.1% had an LVR of between 60% and 80%, 14.1% had an LVR of between 80% and 90% and 9.4% had an LVR of 90% or more.
Over the quarter, the value of new lending only rose across those mortgages with an LVR of less than 60% (+2.6%) with falls across the 60% to 80% (-0.2%), 80% to 90% (-2.8%) and 90% or greater (-13.9%) cohorts.
In fact LVR lending above 80%, which is typically the type of lending where lenders mortgage insurance (LMI) is applicable, was recorded at a record low 23.5% over the quarter.
The data shows that while investor lending, interest-only lending and high LVR lending remains prevalent, it has become harder to obtain these types of mortgages over the past quarter.
This is due to many changes in lending policies having been made by most ADIs and it should assist in ensuring stability within the mortgage lending market.
Low-documentation and non-standard lending is minimal and falling which once again is encouraging however, it is unclear how much of this lending is occurring outside of the traditional mortgage lending space.
It seems as if the tighter lending requirements are having a positive impact with borrowers using larger deposits and being more conservative with how much they borrow.

Subscribe & don't miss a single episode of michael yardney's podcast
Hear Michael & a select panel of guest experts discuss property investment, success & money related topics. Subscribe now, whether you're on an Apple or Android handset.
Need help listening to michael yardney's podcast from your phone or tablet?
We have created easy to follow instructions for you whether you're on iPhone / iPad or an Android device.

Prefer to subscribe via email?
Join Michael Yardney's inner circle of daily subscribers and get into the head of Australia's best property investment advisor and a wide team of leading property researchers and commentators.
---
---