So what is recency bias and what does it mean to you as a property investor?
I've hit you with a fair amount of jargon of late, so today I will look at the role of recency bias in today's markets, but in plain English.
Recency bias is where investors evaluate their portfolio performance based on their perspective of recent results.
This can lead to incorrect conclusions over likely future performance and sub-optimal decisions (sorry, in plain English…that's just 'bad investing'!).
"The permanently high plateau"
While experienced investors are aware that investment markets move in cycles, it is important not to be swayed too much by what has happened recently.
When times are good we tend to think they will be so forever; the same happens when times are bad.
The history of the stock market is littered with famous examples.
In 1929, just three days before the most famous and devastating stock market crash of all time on Wall Street, American economist Irving Fisher was quoted as saying: "Stocks have reached what looks like a new permanently high plateau."
That is an example of what is sometimes known as The Party Effect: the market is euphoric (or "irrationally exuberant") and so it seems as though the good times will continue into perpetuity.
We see the inverse effect when the market is depressed.
"The end of capitalism"
In 2009, even those who had made their fortunes through capitalism and investment were decrying that the world as we knew it had ended forever.
We were destined for the "Mad Max scenario" they said, a world where capitalism had failed and only farmland, oil, gold and firearms would retain any value.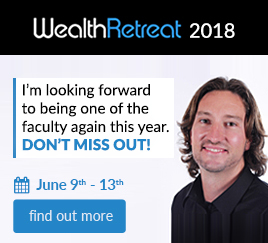 This is a classical overreaction, and this is exactly when it pays to listen to the experienced voices.
Those who had invested through several cycles knew that this was exactly the time to be accumulating assets when they are cheap.
In share investment, when price-earnings (PE) ratios fall well into single digit territory and the world seems to be ending, this is precisely the time to be stockpiling investments in great companies – not only will you get great dividend yields but long-term capital growth too.
And how! The Dow Jones has doubled in value since the last nadir in 2009.
Exactly the same theory applies to property as to stocks – buy when sentiment is low and you will get great yields, and over the long term, great capital appreciation too.
Recency bias in property
One of the great catch-cries of the property clubs and barrackers for real estate was that "property goes up by 10% per annum".
In times gone by when CPI (inflation) and wages growth were close to double digit levels, it was of course entirely possible that this outcome was likely.
Rest assured, though, that should the Reserve Bank hits anywhere close to its target range of inflation (2-3%) and if household income growth continues at the levels we expect it might (am I falling into the recency bias trap myself here?), there is no way on God's earth that median property price growth will average out at 10% per annum over the longer term.
Metropolitan versus country?
Similarly, we see recency bias in the old city-properties-versus-regional-properties debate.
It's common to hear that "there is no evidence that properties in prime locations show stronger growth than regional properties."
Well, yes there is, but it depends on your time horizon.
This is fairly obvious if you think about it: property prices in Sydney's eastern beachside suburbs, for example, did not get to where they are today with moderate capital growth.
The smarter approach is to reframe the question.
Ask not which locations and property types have shown the best growth in the past, rather which will show the best growth in the future.
The logical answer is to follow the demand.
There are two approaches you might take in property investment: one is to identify new booming locations.
Investors who bought in Gladstone did well with this approach.
The other approach is to follow demographic trends which suggest to me that apartments in some of the capital cities with massive population growth will score highly, though this this will only hold true in suburbs where the supply does not match the demand.

Subscribe & don't miss a single episode of Michael Yardney's podcast
Hear Michael & a select panel of guest experts discuss property investment, success & money related topics. Subscribe now, whether you're on an Apple or Android handset.
Need help listening to Michael Yardney's podcast from your phone or tablet?
We have created easy to follow instructions for you whether you're on iPhone / iPad or an Android device.

Prefer to subscribe via email?
Join Michael Yardney's inner circle of daily subscribers and get into the head of Australia's best property investment advisor and a wide team of leading property researchers and commentators.
---
---