As investors, it can be hard to separate the good property advice from the bad – and let's be honest, there's plenty of advice out there to sort through!
These are just some of the tidbits of bad advice I've heard over the years, which I strongly urge investors to ignore:
1. Buy locally, so you can visit the property
I understand the appeal of being able to drive by your investment to physically check on it from time to time.
But as a basis for an investing strategy?
This is just fraught with danger.
There are thousands of property markets within Australia, and they all have different drivers and growth cycles.
Invest based on the best investment location, not on your location.
2. Search for high yield opportunities
Gaining a strong cash flow is great as an investor.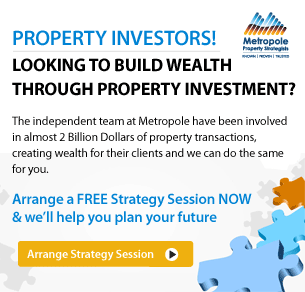 But is it going to make you rich?
Not a chance.
Cash flow from a high-yield property investment may help you manage your investments, but you ultimately need growth to be able to build your net worth.
3. Invest in the United States – it's so cheap!
It's also risky, unproven, difficult to manage from afar and driven by completely different cycles and market fundamentals than Australian property. Steer clear!
4. Only invest in properties you would live in yourself
As an investor the goal is to take emotions out of the equation, by looking for properties that suit the market – not that you would like to live in yourself.
I have owned many well-performing properties that are consistently tenanted, but that I wouldn't want to live in myself.
5. Invest to take advantage of tax deductions
You should never invest in a particular property simply due the tax benefits (such as depreciation).
You leave yourself exposed to the risk that the tax rules could change – and if the main thing your property has going for it is a tax advantage, you'll be left with nothing but a poorly performing asset.
6. Buy a holiday home that you can personally benefit from
If you want to derive a personal benefit from your property, then invest wisely so you can grow your wealth and will eventually be able to holiday wherever you like!
Holiday home investments typically have low growth drivers and while they may give you a great spot to take a vacation every year, they won't add to your wealth.
7. Buy off-the plan to access tomorrow's property at today's price
Look, I'm not a fan of buying off the plan in general.
It's hard enough to forecast future values for three years down the track, but it's downright risky to peg your finances (and tie up your investing capital) based on a "hope" for future growth.
Sticking with existing properties with known features and growth drivers is a smarter way to go.
This list is by no means exhaustive; I could almost fill a book with the amount of nonsense property tips I've heard over the year.
Ultimately it pays to remember: if it looks or sounds too good to be true, it probably is, so invest with your eyes wide open and a clear investing plan to guide your decisions.
SO WHAT WILL BE YOUR NEXT STEP?
Are you going to take advantage of the property markets in 2017 or are you going to get caught by the traps ahead?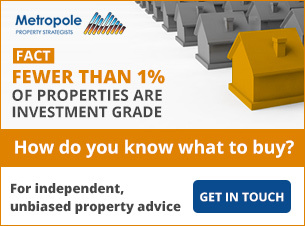 If so and you're looking for independent advice, no one can help you quite like the independent property investment strategists at Metropole.
Remember the multi award winning team of property investment strategists at Metropole have no properties to sell, so their advice is unbiased.

Whether you are a beginner or a seasoned property investor, we would love to help you formulate an investment strategy or do a review of your existing portfolio, and help you take your property investment to the next level.
Please click here to organise a time for a chat. Or call us on 1300 20 30 30.
When you attend our offices you will receive a free copy of my latest 2 x DVD program Building Wealth through Property Investment in the new Economy valued at $49.

Subscribe & don't miss a single episode of Michael Yardney's podcast
Hear Michael & a select panel of guest experts discuss property investment, success & money related topics. Subscribe now, whether you're on an Apple or Android handset.
Need help listening to Michael Yardney's podcast from your phone or tablet?
We have created easy to follow instructions for you whether you're on iPhone / iPad or an Android device.

Prefer to subscribe via email?
Join Michael Yardney's inner circle of daily subscribers and get into the head of Australia's best property investment advisor and a wide team of leading property researchers and commentators.
---
---