A lot of people tend to write off home and contents insurance as being too expensive and therefore not worth looking into.
While that may be true for some people, some homes and some situations, it's definitely not a universal rule.
Home and contents insurance is important, and it's vital that homeowners actively look for ways to cut down on the price of their policy.
That way, you can get the best bang for your buck and have the peace of mind that your property is protected.
So how can you cut costs?
Location, location, location
Home and contents insurance policies are typically priced based on your postcode, and sometimes your exact address.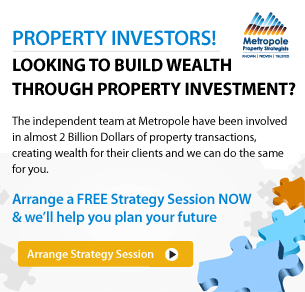 This means that you could end up paying less or more than your next-door neighbour, even if your houses are completely identical.
This is because insurance brands will look into the risks affecting your individual home.
They'll also look at external factors such as the crime rate in your area as well as how close you are to traffic or major pedestrian thoroughfares.
Living near a train station or bus stop generally increases the likelihood of theft or a break-in. If you're still in the process of purchasing a home, make sure you consider the location of your potential property.
Get secure
The actual security measures that you have in place for your home can impact your premiums.
Before you take out a policy, consider investing a little extra cash in security, as it could significantly reduce the cost of your premiums in the long run.
Whether you install security cameras, add deadbolts to your doors or even add a garage door to your carport, you could make a real difference to the price of your premiums.
Take advantage of multi-policy discounts
Brand loyalty isn't always the best way to save money.
Research has shown that you're usually better off switching providers if you find a better deal.
However, if you already have a car insurance policy with a certain provider that also offers home insurance, you may want to consider taking out a policy with the same brand.
This may not always be worth it, but some insurers will offer a multi-policy discount.
Get in touch with your insurer and find out if there's anything they can offer you.
Ask for loyalty rewards
You can also sometimes receive a loyalty discount from a brand you've been with for a long time.
There's certainly no harm in asking.
At the end of the day, insurance providers want your loyalty, so if you let them know that you've found a better deal elsewhere and ask what they can do for you, it's likely that they'll have something to offer.
Whether it's in the form of a discount or another incentive, it's definitely worth a try!
Compare and switch
This comes back to my point about how brand loyalty isn't always the best.
In fact, it's a good idea to regularly review your policy and compare it to other options online.
Not only will this give you a good idea of whether there is something better out there, but in general, it's good to have a rough idea of how other providers are pricing their policies so that you know where you sit.
These are just some of many ways that you can save on your home and contents insurance policy.
Whether you install some extra security measures or negotiate with your provider for a better deal, hopefully these tips will help you save a bit.
Richard Laycock is an insurance expert at finder.com.au

Subscribe & don't miss a single episode of Michael Yardney's podcast
Hear Michael & a select panel of guest experts discuss property investment, success & money related topics. Subscribe now, whether you're on an Apple or Android handset.
Need help listening to Michael Yardney's podcast from your phone or tablet?
We have created easy to follow instructions for you whether you're on iPhone / iPad or an Android device.

Prefer to subscribe via email?
Join Michael Yardney's inner circle of daily subscribers and get into the head of Australia's best property investment advisor and a wide team of leading property researchers and commentators.
---
---