---
Whether you own a home or are thinking about jumping on the property ladder, you might of heard people talking about locking into a fixed home loan, and whether it's the right move for you?
Lately, every time I meet my friends for social activities, they all constantly ask me:
"Hey Jane, should I go with a fixed rate loan or not? What's the right play for me?"
It's gotten to the point where not a day goes by without a close friend or mortgage client asking me what to do. I said to myself enough was enough and I decided to write down my opinions.
So to my friends reading, and the millions of homeowners who're asking the same question, here are 4 reasons why I think you should lock into a fixed home loan today.
Interest rates WILL be going up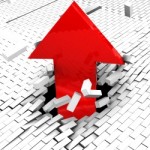 Merrill-Lynch's Chief Economist Saul Eslake made the prediction that although variable interest rates will not be going up until 2015, he expects fixed rate loans to start moving in the next 3-6 months to reflect the future movement.
Mr Eslake is not the only one who shares the same sentiment, Shane Oliver who also a Chief Economist for AMP Capital agrees with him.
He believes that fixed rates loans are going to increase later in the year, and if homeowners don't lock their fixed home loans now, it may be too late.
Homeowners have a flawed thinking process
Most people I help usually tell me that the current fixed loan rate is very similar to the variable rate, so why bother going to the hassle of changing, right?
Wrong.
You should never compare the current fixed rate with the variable rate, but rather the current fixed rate to what the variable rate will be in the next few years.
You can lock in a fixed rate loan for 1,2,34,5 or more years at a rate similar to the current rate now, while the variable can and mostly like will increase based on professional predictions.
Fixing your home loan now can save you from future financial problems
Once you go with a fixed home loan, during that period you know exactly how much you're going to need to cover your mortgage costs each month.
My friend recently bought a house and she decided to go with a fixed rate loan, why?
Her daughter is going off to university this year and she is helping to pay for her studies, by going with a long term fixed rate loan, she knows she can stay within budget to see her daughter through university.
Get a good deal before it's too late
If you keep twiddling your thumbs and don't take action now to get yourself a competitive fixed loan rate, you may just end up kicking yourself up the backside in the upcoming months.
There's still plenty of lenders who are offering good rates, but that won't be lasting much longer
"But Jane, you just told us that fixed rates loan are the way to go, now you're telling us there are downsides?"
I'm not trying to play devils advocate, and even though now is a perfect time to get a fixed rate loan, everything in the financial world has its upsides and its downsides, including fixed rates loans.
If the market rates decrease, your fixed rate loan stays the same
As the name suggested, fixed rates loans are exactly that, fixed.
[sam id=47 codes='true']
Nobody can say for certain what the variable or fixed rates will be in the up coming months, we can only speculate.
Current speculation from experts in the mortgage field tell us that it's wise to go with fixed rate loans and take advantage of favourable rates now, because they are most likely going to increase.
If they are wrong, and rates become lower, you're stuck with paying the higher rate for the fixed period you agreed to, although it's a very unlikely scenario, it can happen.
The costs involved in breaking your loan
You just can't break your fixed rate loan and switch to variable rates without paying for the privilege. The cost of breaking a fixed rate mortgage depends on the following factors:
The amount borrowed from the lender
Remaining time left on the contract
The fixed interest rate compared against the wholesale lending rate
Let me do my best to not confuse you too much with the maths.
So, let's say your home loan is for $200,000 and you managed to get a fixed rate loan at 6% for 3 years.
You have 2 years left on the loan but decided for whatever reason that you want to break it. The current wholesale mortgage rate is 3%, which would mean that your break cost would be over $10,000.
The cost of breaking a fixed rate loan are usually pretty high, and if you are planning on selling your property during the fixed term then it best not to fix your loan.
One of the senior financial analysts from Canstar went on record to say that there are serious costs involved if you take out a fixed rate loan and decide to cancel it before the time is up.
He went on to say that you should only lock yourself into a fixed rate loan if you know your financial situation is not going to change for the period of the loan.
You can't pay back more
Most fixed loans restrict how much extra your can make to your loan repayments some maybe $10,000 for the term of the loan others are less some are more.
If you think you may want to make extra contributions then ask your mortgage broker upfront what their restrictions are. Be aware they may not let you redraw those extra repayments either
There is only two lenders in Australia that will allow an offset account against a fixed loan so don't assume you can get the benefit of the offset account working for you.
Fixed rate loan war
Don't worry nobody is being harmed, in fact it's quite the opposite, some of the major banks are slashing their 5 year fixed loan rates to record lows to get your business.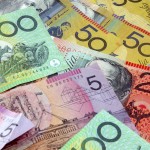 Commonwealth Bank is the nations biggest lender and has reduced it's fixed rate loans to just 4.99%, which is now being matched by all of the other major banks and a few of the secondary lenders.
The current variable rate by some lenders right now is also 4.99%.
However, I am regularly getting as much as 1.2% discount off variable loan rates at the moment for my clients, so even if fixing is not for your getting your variable rates reviewed might just save you a bundle.
Always get expert advice
We know that understanding the difference between a variable and a fixed rate loan can sometimes be hard to grasp with all the technical jargon banks and economists use.
Most people work full time jobs, have children to look after, and other social chores makes it extremely difficult to find enough time in the day to look for the best home loan for their family.
Picking up the phone and speaking to a reputable mortgage broker such as myself who can set you on the right path is a smart idea, it doesn't cost anything to ask about your options.
The window of opportunity to go with a great fixed rate mortgage is slowly closing, banks are aware of the predictions made by economists about the likelihood of interest rates increasing, and will adjusted their fixed rates loans accordingly.
I have been a mortgage broker for many years and based on my dealings with hundreds of property investors, past experience, and my educational history, I believe now is the perfect time to lock in for a long fixed home loan.
SUBSCRIBE & DON'T MISS A SINGLE EPISODE OF MICHAEL YARDNEY'S PODCAST
Hear Michael & a select panel of guest experts discuss property investment, success & money related topics. Subscribe now, whether you're on an Apple or Android handset.
PREFER TO SUBSCRIBE VIA EMAIL?
Join Michael Yardney's inner circle of daily subscribers and get into the head of Australia's best property investment advisor and a wide team of leading property researchers and commentators.
---
---