The Reserve Bank of Australia has kept rates on hold at 1.5%.
The decision to leave the cash rate on hold today came as no surprise to those following our economy.
To better understand the decision, here are 3 experts views:
Martin Lakos ( Macquarie) comment:
The RBA board met on Tuesday 6 June and decided to keep official interest rates on hold at 1.5%.
The RBA has now kept rates steady for 10 months.
Despite the historically low level of interest rates, the stimulatory response has varied across the Australian economy.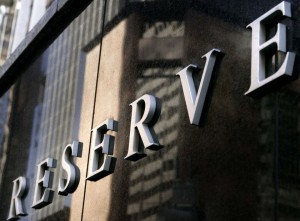 Macquarie's economist estimates the March quarter growth to be subdued as consumer confidence remains flat, the slack in the labour market continues to restrain wages growth and retail sales are mixed. A much needed broad based upturn in business investment remains elusive.
The main drivers of growth remain commodity exports and a greater contribution to GDP from the services sector.
Looking ahead
Going forward the RBA still has a juggling act to master, to help stimulate the economy without encouraging further strong residential property price rises.
Macquarie's view is the RBA will keep rates at these stimulatory levels for some time and only cut again should inflation remain stubbornly below the preferred range of two to three per cent, and if the Australian dollar continues to appreciate against trading partner currencies, complicating the economy's re-balancing.
The next RBA board meeting will be held on Tuesday 4 July.
Source: Macquarie
While the cash rate has remained on hold in June, financial markets are starting to lean more towards a cut in official interest rates rather than a stable rate setting.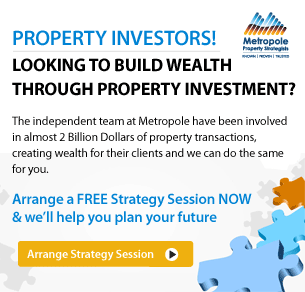 Importantly, one of the key barriers to rate cuts – the hot housing markets of Sydney and Melbourne – have shown signs of slowing.
CoreLogic has reported only one month of negative dwelling value movements, albeit during the seasonally weak month of May.
However, if this recent slowing develops into a more sustained trend, the RBA may be able to consider alternative scenarios to a steady cash rate.
The last time rates were cut, which was May and August of 2016, the housing market reignited with capital gains accelerating and investors surging back into the market.
The situation is very different now, with new macro prudential regulations dampening investment demand while mortgage rates have stepped higher, particularly for investors and interest only borrowers.
The housing market will be the subject of much scrutiny over coming months, particularly the Sydney and Melbourne markets where CoreLogic figures show dwelling values have risen by approximately 75% and 55% respectively over the past five years.
A longer trend of slowing value growth and overall softer housing conditions will lend further support to the notion that house price growth has moved through its cyclical peak and may take some pressure away from the RBA to keep rates steady especially given that other sectors of the economy other than housing seeming need interest rates set at a lower level to what they currently are.
Comments from the RBA:
At its meeting today, the Board decided to leave the cash rate unchanged at 1.50 per cent.
The broad-based pick-up in the global economy is continuing.
Labour markets have tightened further in many countries and forecasts for global growth have been revised up since last year.
Above-trend growth is expected in a number of advanced economies, although uncertainties remain.
In China, growth is being supported by increased spending on infrastructure and property construction, with the high level of debt continuing to present a medium-term risk.
Commodity prices are generally higher than they were a year ago, providing a boost to Australia's national income.
The prices of iron ore and coal, however, have declined over recent months as expected, unwinding some of the earlier increases.
Headline inflation rates in most countries have moved higher over the past year, partly reflecting the higher commodity prices.
Core inflation remains low, as do long-term bond yields. Further increases in US interest rates are expected over the year ahead and there is no longer an expectation of additional monetary easing in other major economies. Financial markets have been functioning effectively.
Domestically, the transition to lower levels of mining investment following the mining investment boom is almost complete.
Business conditions have improved and capacity utilisation has increased.
Business investment has picked up in those parts of the country not directly affected by the decline in mining investment.
Year-ended GDP growth is expected to have slowed in the March quarter, reflecting the quarter-to-quarter variation in the growth figures.
Looking forward, economic growth is still expected to increase gradually over the next couple of years to a little above 3 per cent.
Indicators of the labour market remain mixed.
Employment growth has been stronger over recent months, although growth in total hours worked remains weak.
The various forward-looking indicators point to continued growth in employment over the period ahead.
Wage growth remains low and this is likely to continue for a while yet.
Inflation is expected to increase gradually as the economy strengthens.
Slow growth in real wages is restraining growth in household consumption.
The outlook continues to be supported by the low level of interest rates.
The depreciation of the exchange rate since 2013 has also assisted the economy in its transition following the mining investment boom.
An appreciating exchange rate would complicate this adjustment.
Conditions in the housing market vary considerably around the country.
Prices have been rising briskly in some markets, although there are some signs that these conditions are starting to ease.
In other markets, prices are declining.
In the eastern capital cities, a considerable additional supply of apartments is scheduled to come on stream over the next couple of years.
Rent increases are the slowest for two decades.
Growth in housing debt has outpaced the slow growth in household incomes.
The recent supervisory measures should help address the risks associated with high and rising levels of indebtedness.
Lenders have also announced increases in mortgage rates, particularly those paid by investors and on interest-only loans.
Taking account of the available information, the Board judged that holding the stance of monetary policy unchanged at this meeting would be consistent with sustainable growth in the economy and achieving the inflation target over time.
Source: www.rba.gov.au

Subscribe & don't miss a single episode of Michael Yardney's podcast
Hear Michael & a select panel of guest experts discuss property investment, success & money related topics. Subscribe now, whether you're on an Apple or Android handset.
Need help listening to Michael Yardney's podcast from your phone or tablet?
We have created easy to follow instructions for you whether you're on iPhone / iPad or an Android device.

Prefer to subscribe via email?
Join Michael Yardney's inner circle of daily subscribers and get into the head of Australia's best property investment advisor and a wide team of leading property researchers and commentators.
---
---