The Reserve Bank of Australia has kept rates on hold at 1.5%.
The decision to leave the cash rate on hold today came as no surprise to those following our economy.
To better understand the decision, here are 3 experts views:
Martin Lakos ( Macquarie) comment:
The RBA board met on Tuesday 4 July and decided to keep official interest rates on hold at 1.5%, maintaining this historic low cash rate.
It's likely this decision has been influenced by an inflation rate of 1.8% that is below the RBA's preferred range of 2 to 3% and a labour market with excess capacity resulting in declining wages growth.
The next RBA board meeting will be held on Tuesday, 1 August.
Source: Macquarie
It came as no surprise that the RBA has held the cash rate at 1.5% for its tenth consecutive meeting today.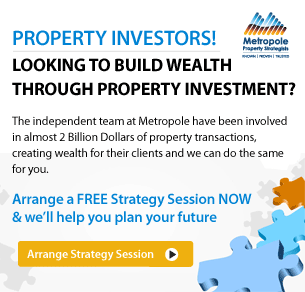 The decision comes on the back of upbeat labour market reports, with unemployment falling to 5.5% since the last meeting and a trend towards more job advertisements.
While the jobs market appears to be strengthening, other factors remain subdued, with wages growth tracking along record lows at just 1.9% per annum and core inflation below the target range of 2-3%.
Furthermore, a steady cash rate from the RBA against increasingly hawkish sentiments in Europe and the US stand to put downward pressure on the Australian dollar.
This would serve as a welcome boost to Australian exports.
Importantly, the housing market is showing signs of slowing, with CoreLogic's home value indices reporting a 0.8% rise in dwelling values over the June quarter; the lowest quarterly growth rate since December 2015.
A controlled slowdown in housing market conditions would provide some comfort to policy makers that new macroprudential constraints are working to cool the high rate of capital gains in Sydney and Melbourne.
While the cash rate has remained on hold, the same can't be said for mortgage rates, which have been edging higher since September last year.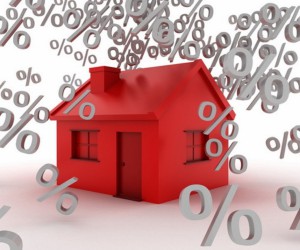 Arguably, higher mortgage rates have done much of the heavy lifting in slowing down home value appreciation and cooling investment demand.
There is an expectation that mortgage rates will continue to rise, despite a steady cash rate setting, as lenders adjust their credit policies to accommodate the latest round of APRA mandates.
If this is the case, we expect investment activity will continue to moderate across the housing market, which could dampen housing market conditions further.
Slower housing market conditions and improvements in employment markets are certainly positive outcomes, however if wages growth and inflation remain subdued we can expect the cash rate to remain on hold over the short term.
Comments from the RBA:
At its meeting today, the Board decided to leave the cash rate unchanged at 1.50 per cent.
The broad-based pick-up in the global economy is continuing.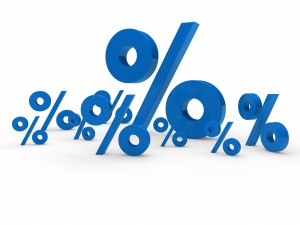 Labour markets have tightened further in many countries and forecasts for global growth have been revised up since last year.
Above-trend growth is expected in a number of advanced economies, although uncertainties remain.
In China, growth is being supported by increased spending on infrastructure and property construction, with the high level of debt continuing to present a medium-term risk.
The rise in commodity prices over the past year has boosted Australia's national income.
Headline inflation rates, having moved higher over the past year, have declined recently in response to lower oil prices.
Wage growth remains subdued in most countries, as does core inflation.
Further increases in US interest rates are expected and there is no longer an expectation of additional monetary easing in other major economies.
Financial markets have been functioning effectively and volatility has been low.
As expected, GDP growth slowed in the March quarter, partly reflecting temporary factors.
The Australian economy is expected to strengthen gradually, with the transition to lower levels of mining investment following the mining investment boom almost complete.
Business conditions have improved and capacity utilisation has increased.
Business investment has picked up in those parts of the country not directly affected by the decline in mining investment.
At the same time, consumption growth remains subdued, reflecting slow growth in real wages and high levels of household debt.
Indicators of the labour market remain mixed.
Employment growth has been stronger over recent months.
The various forward-looking indicators point to continued growth in employment over the period ahead.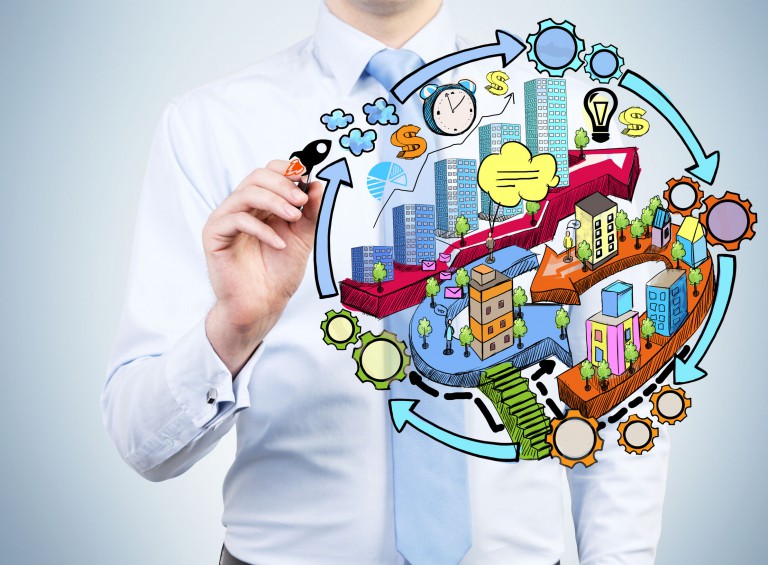 Wage growth remains low, however, and this is likely to continue for a while yet.
Inflation is expected to increase gradually as the economy strengthens.
The outlook continues to be supported by the low level of interest rates.
The depreciation of the exchange rate since 2013 has also assisted the economy in its transition following the mining investment boom.
An appreciating exchange rate would complicate this adjustment.
Conditions in the housing market vary considerably around the country.
Housing prices have been rising briskly in some markets, although there are some signs that these conditions are starting to ease.
In some other markets, prices are declining.
In the eastern capital cities, a considerable additional supply of apartments is scheduled to come on stream over the next couple of years.
Rent increases are the slowest for two decades.
Growth in housing debt has outpaced the slow growth in household incomes.
The recent supervisory measures should help address the risks associated with high and rising levels of household indebtedness.
Lenders have also announced increases in mortgage rates for investor and interest-only loans.
Taking account of the available information, the Board judged that holding the stance of monetary policy unchanged at this meeting would be consistent with sustainable growth in the economy and achieving the inflation target over time.
Source: www.rba.gov.au

Subscribe & don't miss a single episode of Michael Yardney's podcast
Hear Michael & a select panel of guest experts discuss property investment, success & money related topics. Subscribe now, whether you're on an Apple or Android handset.
Need help listening to Michael Yardney's podcast from your phone or tablet?
We have created easy to follow instructions for you whether you're on iPhone / iPad or an Android device.

Prefer to subscribe via email?
Join Michael Yardney's inner circle of daily subscribers and get into the head of Australia's best property investment advisor and a wide team of leading property researchers and commentators.
---
---