---
Want to learn how to be real estate master?
In this article we chat to a property dealer about the top 10 tricks that will help you make big bucks.
Founder and leader of The Potter Group, John Potter, has wheeled and dealed his way through four decades of property negotiating.
He's learnt lessons along the way – some harder than others – but he's also realised what makes a good deal.
These days, Potter is a bit like the Harry Potter of property, the negotiating wizard who performs tricks to make deals work.
He's cast spells over agents to produce property profits.
In this story, Potter tells us what his top 10 negotiating and property tips are – and API Magazine asks other real estate experts if the tricks of the trade are as magical and mystical as they appear to be.
1. Timing
Potter says: When I was 15, I worked in the school holidays as a labourer in a plant nursery for $30 a week.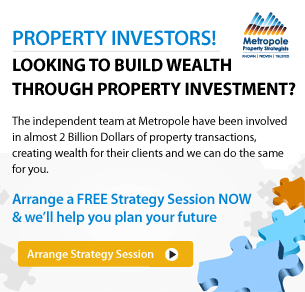 During the course of my first week I noticed an old, abandoned A.J.S. 500 motorbike in a shed where I was propagating plants.
I asked the owner if he would sell it to me, but he promptly declined, as he had owned it for many years.
I said nothing again until payday, when he owned me $30 for a week's pay.
As he reluctantly plucked the $30 from his wallet and handed it to me, I put the money back in his hand and said, "you keep the money and I'll take the motorbike".
He thought for a few seconds and then agreed, and I learnt my first lesson.
Timing is a very important aspect of negotiation.
In this instance, waiting until my boss was about to hand money over to me provided to be a very good time to ask to buy his motorcycle, as my employer found it too hard to resist the opportunity to put the $30 back in his wallet.
Opinion: Michael Yardney of Metropole Property Strategists agrees that timing is one of the most important aspects of any sale or purchase.
"It's all to do with vendor or seller motivation," he says.

"Property has a lot to do with a motivated vendor. I like to buy from a motivated vendor and I actually look for a motivated vendor, especially in today's market. It doesn't mean you're taking advantage of the vendor, it means you're taking advantage of the timing. Timing does make a difference, especially if it's the right time for the vendor."
Yardney points out motivated vendors tend to be more emotional too.
"The emotion may just be that they're sick of it, it's been on the market for so long. It could be that they're getting divorced and they'll get out at any cost. Sometimes they just want to move on. Once you make the decision to clear it and move, you're a motivated vendor."
2. You Make Your Money When You Buy
Potter says: When I bought the motorbike, I hoped that I'd bought well.
I prepared a classified advertisement for the following Saturday in the Courier Mail (Brisbane newspaper), but when it came time to set the price, I wasn't quite sure what to do.
I'd bought the bike for a mere $30, so should I list it with an asking price of $60, to try and double my money?
Or $80 to earn a little extra?
I read other advertisements for other motorbikes and there seemed to be a broad range of prices, but there was nothing for under $100.
So, I talked myself up.
'Oh, what the hell,' I thought, 'what have I got to lose?'
I ran the advertisement, advertising the bike for sale at $165.
The phone rang several times, which was very encouraging.
The first potential buyer arrived at my door and, after a quick inspection, asked if he could drive it around the block.
I agreed and let him and his friend take off up the street.
On the final corner, a left-hander, he lost control, taking down our neighbour's tree and smashing into their fence.
I ran over to help them push the bike back onto the road.
He immediately offered $125 and started pulling out notes from the front pocket of his jeans.
The appearance of cash is always a good primary sign to the seasoned negotiator.
Opinion: Catherine Cashmore says the initial purchase price or asking price can be the difference between a profit or a loss later down the track.
She says just like a bike, there are three real prices of what a property is worth – what the market values it at, what the vendor wants and what you're prepared to pay.
"If the vendor thinks their home is a castle, you need to be aware of that," Cashmore says.

"If the vendor has a reasonable expectation, there's also a greater chance you can get the price you want.

You need to know what the vendor expectation is.

If the agent is saying they want a long settlement, the vendor can look for property during settlement.

If the vendor wants 30-day settlement you can almost guarantee they've bought somewhere else."

She adds the buying price might also depend on the competition and that's why you must choose well.

"If it's the only one-bedroom art deco (apartment) on the market that looks like a homebuyer's dream, you can guarantee it will attract competition," he says.

"If it's one of 70 similar apartments there's less chance of having competition."
She says investors should always ask agents if they'll take offers before an auction.
"Is the agent jumping through hoops to get you to auction, or is the agent saying there's no compromise?

Things like that will give you a good idea of the competition."
3. Don't Necessarily Take The First Offer
Potter says: I didn't respond to his offer immediately.
I just helped him put the bike back on the road and restarted the engine.
I didn't realise it at the time but I had already learnt lesson number three: never respond to the first offer.
My mother, always a seasoned campaigner for a top price, called from the balcony, "there are two more people on their way to look at the motorbike".
He immediately increased the offer to $150, as my mother called out again "one buyer is on his way here now.
By the way, who's going to pay for the three that you've knocked over?"
I didn't respond to the offer.
Opinion: Property millionaire and author Jan Somers says buying and selling isn't necessarily about the first offer; rather it's how badly you want to buy or sell.
"It's really a game of bluff. It comes down to how badly you want it or how badly you want to sell it," Somers says.

In this case, the buyer of the bike got emotional.

"If it's an investment, don't get emotionally attached. Be prepared to walk away. You have to have a number of properties that fit the bill, so if this one doesn't work out you have others. But if you want this one really badly you'll pay too much for it.

Be prepared to walk away to the next one. I think every property I've ever wanted badly, I've paid too much for, but the properties I wasn't really interested in, I've picked up at a good price.
4. It's Always Good To Have Another Buyer On The Scene
Potter says: He reluctantly agreed to pay the full price ($165) and in that moment, I learnt the importance of lesson number four, that it's always good to have another buyer on the scene.
As he produced the cash from his jeans in our kitchen, another prospective purchaser for the motorbike pulled up in front of the house.
Before we could tell him the bike was sold, he and his friend started walking around it and talking among themselves.
I called out from the upstairs patio that the bike had been sold already.
He looked up at me and said, "too dear for me at $165, old mate, what price did you take for it?"
I quickly responded, "full price".
He looked surprised and replied, "lucky break". No other buyers materialised; I had struck gold.
Opinion: Michael Yardney agrees having another buyer in the picture is always a good thing.
This is because it puts you in control and give you power.
"The person with the perception of power is better off in a negotiation," Yardney says.

"If you have the perceived power of saying 'you're not my only option', then you have the power.

If an agent says, 'there are four contracts out there', it's the perception of power that challenges the scales to make you think 'I'd better just do it."

Yardney says it works both ways. As a buyer, you can also at least pretend that you have other options.

"Sometimes you don't want to make a decision on the spot," he says.

"It's useful to say, 'I have to talk to my husband or solicitor', because having another party gives you time.

Otherwise you may feel you have to give an answer. It's okay to take your time.

In fact, Yardney believes the three main pressures are time, power and information.

"The person with the most time, power and information wins," he says.

"They are the three big points in negotiations. You can also say, 'I don't mind if I don't get this house because there are two others I'm looking at. I don't think I'll put in a high offer because if I can't get it, there's always another one down the road'.

This gives you the perception of having the power."
5. Developing Rapport
Potter says: Developing rapport with your customer is essential prior to closing the sale.
People love to do business with people that they like, and if percentages were cited, my guess would be that 90 per cent of sales occur with people who like the salesperson they're dealing with.
Many sales are lost because of a salesperson's manner or lack of rapport with the customer, so it's vital that you never underestimate the value of being pleasant and courteous.
Opinion: Jan Somers disagrees that building rapport is important, especially when it comes to buying.
"All agents and sellers are liars and so you honestly have to make up your own mind and do your homework.

That's not trying to denigrate agents or buyers or sellers, because I myself fall into that category," she says.

"A rapport is good but ultimately the property you buy or sell comes back to you. Some of the worst properties I've bought were from really good friends in the industry.

I've also bought brilliant properties from people I wouldn't give the time of day to.

It's nice to have a good rapport but it won't necessarily give you the growth you want."

In fact, Somers believes it's better to be cold and distant than friendly and warm.

"I try to do the homework in a cold way, you've got to be cold.

Don't go in warm and fuzzy. You can be a little bit warmer when it comes to a property you want to live in, but it comes back to the sums and doing a property investment analysis."
Somers adds her top investing tip is to always be prepared to make a cash offer.
"Making a cash offer doesn't mean you have the cash in the bank, it just means you have the finance teed up beforehand.

You have to have a credit line in place so you can draw down, sign and purchase with cash only.

If you have a cash offer, you know it can be signed and sealed.

You can negotiate five to 10 per cent less than what someone might hold out for with a 'subject to finance' deal. If you're subject to finance, you're just one of many.

But if you're a cash buyer, you're head and shoulders above trying to negotiate.
6. You Never Go Broke Making A Profit
Potter says: My buyer happily parted with his $165 in exchange for the motorcycle, without knowing that I had paid just $30 for it the week before.
I had made a profit of over 500 per cent in a matter of days.
The buyer was encouraged to make a quick buying decision because he thought the next buyer would also pay the full price, which is why he ramped up his offer to $165.
Had the second buyer arrived before the first and offered me $140, I probably would have accepted the lesser price in the absence of another buyer.
Either way, a profit is a profit; whether it's small or large, your bank balance will be moving in the right direction.
Opinion: Cashmore says vendors have to be realistic when it's a buyer's market and realise that any profit is better than none in today's market.
"Vendors should remember that they're selling and buying in the same market," Cashmore says.

"If you're in a situation where you need to sell, have your wish price but also have another price in mind. Understand what the property is really worth.

You might not mind living across the railway line but other buyers will."
She adds real estate is never a quick money-making plan and investors shouldn't expect to make a huge profit within an unrealistic period of time.
7. Do Your Homework – Ask The Tenant Or The Neighbours
Potter says: If you're looking to purchase a home where the vendors have leased the property to a tenant, whether it's residential or any other form of real estate, the tenant will know the idiosyncrasies of the property intimately.
Characteristics of the property, which may not be obvious immediately to a purchaser, may include bad neighbours, smells, noises, even water seepage.
These are things a tenant will know and often will volunteer freely.
Opinion: Property Power Partners chief property consultant John Lindeman says that from the seller's perspective, it pays to keep tenants out of the way during inspections.
"It's also a common tactic for agents to condition the seller into accepting a lower price by pointing out negative comments made by the tenants and prospective purchasers to the vendor," Lindeman says.

"When conducted for long enough, this process softens the vendor into believing a lower price is necessary.

"Agents get more by selling quickly – their income is based on turnover, so be wary of their negative comments."
8. Never Give Up On A Possible Sale
Potter says: I decided to sell one of my boats that I'd owned for some years to upgrade to a larger vessel.
I advertised the boat in the local newspaper and one potential buyer – who I'd actually met before at a luncheon – rang and asked me for more details.
His name was Peter.
The buyer arrived at the agreed time and watched me attach the boat to my car.
We travelled the kilometre or so to the local boat ramp, and the tide was low as we left the ramp and set sail.
I reversed the trailer down the ramp and told Peter to exercise extreme care, as it was very slippery.
Peter followed me, trying to be helpful, before he slipped and fell onto his back.
It was a terrible scene.
He hit his head on the concrete at the top of the ramp and then slid four metres, lodging himself in the water under the trailer.
The barnacles had cut his head, elbows and back and he was bleeding profusely.
He was spluttering in the water screaming with the agony of the cuts.
I rushed over to reach him and offer him a hand, and was able to pull him out from under the trailer.
He managed to stand upright on the ramp and I helped him over towards the sandy beach.
We drove back to my home and all the while I felt nauseous about what had happened.
Seeing the deep wounds to Peter's body, I thought he would have absolutely no interest in the boat, especially in his present painful state.
However, I decided not to die wondering whether he was a serious buyer or not.
"Do you think the boat will suit your needs?" I asked.
He looked surprised.
He was sitting in my passenger seat with cotton wool stuck to the back of his head and had a cut above his left ear.
"Yes", Peter replied.
"I think the boat will be perfect for me, thank you."
Opinion: John Lindeman says the lesson here is to always ask for the sale, because if you don't ask, you've already got no for an answer.
"This was an excellent opportunity missed by Peter to significantly lower the price, as the seller was feeling guilty and probably prepared to accept less than the asking price by way of compensation," Lindeman says.

"Buyers should always point out the deficiencies of a property and soften the seller to accept a lower price – Peter missed this big chance.
Cashmore adds another handy tip for buyers is to play hardball, especially if a home gets passed in at auction and you've made the highest offer.
"When a property passes in, the person you deal with is usually the top person in the company. Suddenly, when you go to negotiate, you're sat in front of them to negotiate.

The first thing you should realise is that all agents play with emotion," she says.

"The best thing to do is have one person stand outside while the other person stays with agent. The first question you need to ask is what the reserve is.

The agent won't give you bottom dollar, but you approach the figure with horror.

Say, 'I don't have that, that's ridiculous'.

"You're no longer under auction conditions, so you can change the settlement date too. The real key is getting the agent to work hard on your behalf."
9. Don't Make An Ass Of Yourself And Put The Vendor Or Purchaser Offside
Potter says: Vendors and purchasers like dealing with people that they like and feel they have a rapport with.
Often a vendor will say, "I would have taken less but the bloke was an ass so I made him pay a bit more".
Try to meet a vendor if you're purchasing a home and you'll understand their motivations for selling.
They'll often unconscientiously divulge information to you about their property that you didn't know.
Opinion: Cashmore says being onside or offside with a vendor or buyer isn't always important.
'Most people will sell to anyone if they get the price they want," she says.
However, she adds sometimes the vendor and purchaser might not like each other.
In fact, this is one of the reasons why you'll never see the vendor at auctions, she says.
She's also seen a case where an older lady sold her home she'd lived in for years and years, without knowing the property had just been bought by developers who were planning to knock it down.
"I don't know if she would have turned around and said 'no, I don't want them to sign'," Cashmore explains.

On the other hand, Cashmore has seen another case where an older lady accepted a lower price because she liked the person buying the property.

This is exactly why it's difficult for vendors to sell their own property. Often what you'll find is that it's difficult to not be emotionally motivated.

An agent will only chase the price."
10. Don't Make An Offer Unless You're Prepared To Put It In Writing
Potter says: As a house, building or land purchaser you dramatically raise the possibilities of having your offer accepted if the agent or intermediary can take your offer to the vendor in a written form.
Equally, as a vendor, you're not as inclined to accept a verbal offer as you would a written one.
Except to have a better response from an owner or vendor if you have a cheque book with you and you're prepared to write out a cheque immediately.
Opinion: Yardney says there's no doubt a written offer is considered more serious than a verbal one.
It also benefits the buyer if the vendor can actually see the offer in writing.
"It gives the offer a lot more power," Yardney says.

"So many people make offers but actually don't come through. You have to do your homework. Know what price you'll pay and don't put down your best price first.

If I was a smart vendor, I would cross out the price and write a higher one (on a contract). Of course, that means it's not a contract any more, but you can use it as a starting point.

"The rule is never accept the first offer because no one puts in their best offer first."
Editors note: We are republishing this article to help out our newer readers. This article was written by Lauren Day and was published in Australian Property Investor Magazine. It has been republished with their permission
SUBSCRIBE & DON'T MISS A SINGLE EPISODE OF MICHAEL YARDNEY'S PODCAST
Hear Michael & a select panel of guest experts discuss property investment, success & money related topics. Subscribe now, whether you're on an Apple or Android handset.
PREFER TO SUBSCRIBE VIA EMAIL?
Join Michael Yardney's inner circle of daily subscribers and get into the head of Australia's best property investment advisor and a wide team of leading property researchers and commentators.
---
---