Late last year the Australian Prudential Regulation Authority (APRA) wrote to Australian Authorised Deposit-taking Institutions (ADIs) reinforcing sound residential mortgage lending guidelines.
One of the guidelines related to the growth in investor lending.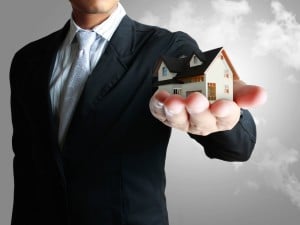 The letter stated, 'annual investor credit growth materially above a benchmark of 10 per cent will be an important risk indicator that supervisors will take into account when reviewing ADIs' residential mortgage risk profile and considering supervisory actions.'
APRA has explained that the approach involves benchmarks, not hard limits.
The letter is forward-looking and is about how ADIs should lend in 2015, not about how they have lent in the past.
It's worthwhile to consider the practicality of implementing a cap such as this and what impact it could have on the overall market.
APRA publish statistics each month on lending by the Australian banks, (note that this data does not cover building societies and credit unions which are also considered ADIs) which shows the level of growth for investment housing loans is substantially outpacing growth in loans for owner occupation.
At the end of January 2015, there was $1.322 trillion in mortgages outstanding to Australian banks.
This figure is made up of $859.645 billion in owner occupier mortgages and $462.358 billion in investor mortgages, indicating that owner occupier mortgages account for 65% of the value of outstanding mortgages and investors account for 35%.
The overall value in residential mortgages has increased by 7.9% over the year to January 2015, comprised of owner occupier lending growing by 6.4% and investor lending growing by 10.8%.
If we assume that a hard cap was to be introduced whereby the investment segment of the market would be limited to 10% growth per annum, the market as a whole would already be growing above that benchmark.
Based on the published data from APRA, the following banks have grown their investment mortgage book at a level above 10% over the past year: Arab Bank Australia, ANZ, Defence Bank, Macquarie Bank, NAB, Police & Nurses Ltd, Police Financial Services Ltd, Suncorp-Metway Ltd, Taiwan Business Bank, Teachers Mutual Bank, Victoria Teachers Ltd and Westpac.
There are a few problems surrounding the implementation of a cap on the growth in investment lending: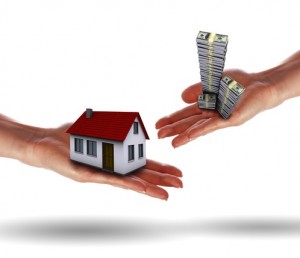 Firstly, investor lending is currently the chief driver of growth in the current market.
As mentioned earlier, across all banks, owner occupier mortgages have grown 6.4% over the year compared to 10.8% for investors.
There are very few banks recording double-digit growth in owner occupier mortgages.
Quite simply, there is currently modest demand from this segment of the market.
Even with a firm cap on investment loan growth in place it is unlikely that it would result in a pick-up in owner occupier lending of a significant enough magnitude to offset the expected slowdown in investment lending associated with APRA's communication.
Secondly, a blanket percentage cap overly advantages those that already have a much larger mortgage book and disadvantages those that currently have a smaller investment loan book in relative terms.
To put this into perspective, the two banks with the largest portfolio of investor loans; Westpac and CBA, have investor loan books of $146.7 billion and $123.5 billion respectively.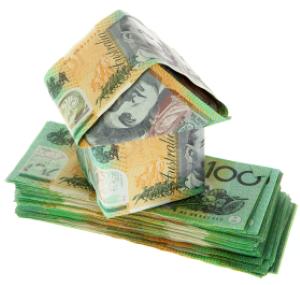 Limiting growth to 10% annually would mean they could grow their investment loan books by $14.7 billion and $12.3 billion respectively.
If we look at the number 3 and 4 banks nationally for investment loans (NAB and ANZ), they have investment loan books of $63.0 billion and $58.5 billion respectively, meaning on an annual basis they could only grow their investment loan books by $6.3 billion and $5.9 billion in order to remain under the 10% cap.
What this means is that Westpac and CBA (the main competitors to NAB and ANZ) could lend more than double the amount to investors than NAB and ANZ could.
Further, a bank such as Macquarie, which has only recently re-entered the mortgage industry, is currently growing both their owner occupied and investment loan books well above the 10% pa benchmark as their portfolio is growing from a low base.
APRA and the RBA appear intent on limiting the growth in investment lending, however a hard limit such as a 10% cap on the annual growth in lending to investors has its challenges.
It is overly advantageous to those that already have a large amount of mortgage lending to investors.
The second table shows that investment loans account for 35.0% of all mortgages.
Perhaps a better indicator of potential risk is looking at which banks are overweight to investors based on this proportion, as you will note a number of the larger banks are underweight while others show higher investment concentrations.
Housing finance data for January 2014 revealed that year-on-year, investment housing finance commitments have increased by 22.1% compared to a 28.5% increase in owner occupier refinance commitments and a -1.1% fall in owner occupier new loan commitments.
Clearly the investor segment is a key driving factor in the current housing market, in fact for six consecutive months the value of housing finance commitments to investors has been greater than owner occupier new loans; a trend that has not previously been recorded over the length of the ABS housing finance series.
The data on a state-by-state basis and excluding refinances shows that a majority of new lending in New South Wales and the Northern Territory is to investors.
The data also reveals 40% or more of all lending was for investment purposes across each state and territory (except for Western Australia and Tasmania) in January 2015.
It shows that there is a significant slant to investor lending currently which helps explain the current focus placed on investment lending by APRA and the RBA.
With mortgage rates at record low levels resulting in little returns from risk-free assets, it is no wonder that investors are turning to residential property, particularly in Sydney and Melbourne.
The concern should be around future serviceability of these mortgages and the fact that many of these investment properties are recording extremely low yields while the growth in values is currently quite strong, which implies most investors are speculating on further capital gain with little concern for negative cash flow.
While there may be room for a cap on the growth in investment mortgage books as we have indicated, it may need to be a more horses-for-courses approach rather than blanket limits in order to truly be effective.
[sam id=50 codes='true']
The challenge for APRA and the RBA is that something should be done to slow mortgage lending to the investment segment of the market but it is a complex question as to how to implement changes and ensure that lending to this segment slows.
Other factors that APRA also may need to consider include serviceability and the level of leverage along with the make-up of the lenders total mortgage book.
APRA is attempting to constrain growth across the different geographies and lenders, all of whom have different histories and investment loan profiles, and different risk appetites at present.
The key point of any new policy is to keep new lending balanced so as not to permit too much speculation which by implication some of the current investment lending appears to be when you look at the fundamentals.

Subscribe & don't miss a single episode of Michael Yardney's podcast
Hear Michael & a select panel of guest experts discuss property investment, success & money related topics. Subscribe now, whether you're on an Apple or Android handset.
Need help listening to Michael Yardney's podcast from your phone or tablet?
We have created easy to follow instructions for you whether you're on iPhone / iPad or an Android device.

Prefer to subscribe via email?
Join Michael Yardney's inner circle of daily subscribers and get into the head of Australia's best property investment advisor and a wide team of leading property researchers and commentators.
---
---