How many?
Australia's resources investment boom peaked all the way back in 2012.
Many commentators thought that the unemployment rate would have to rise from that point.
And in fact, so it did, rising steadily to 6.3 per cent, but in recent months the unemployment rate has tumbled all the way back down to just 5.6 per cent.
We know from recent comments by the Reserve Bank of Australia (RBA) that an unemployment rate of about 5 per cent is considered to be somewhere close to full employment.
On the face of it, then, we might be getting surprisingly close to that point already.
In reality, though, one of the ways in which the unemployment rate has declined has been a significant rise in part time employment.
In fact, most of the new jobs over the past year have been part time in nature.
That's partly a structural issue – the increasing casualisation of the workforce.
But the results of the Participation Survey released by the ABS this week shows that 1 million Australians would like to be working more hours than they presently are.
1 million underemployed
Of more than 1 million underemployed workers, 945,400 worked part time, while the average number of extra hours the underemployed part time workers would like was 13.5 per week
Although underemployment has increased quite significantly since 2012, there have nevertheless been some signs of improvement lately.
Females made up some 60 per cent of underemployed workers.
Meanwhile a surprisingly high share of the underemployed had a non-school qualification (no fewer than 557,000 of them) or even a bachelor degree or higher (37 per cent of those with a non-school qualification).
Why? And Where?
We already know from the quarterly updates in the labour force figures that the economies of the southern states have been consistently weakened since the financial crisis, and as such South Australia and Tasmania have seen the highest share of underemployed workers as a percentage of the workforce.
More recently, Western Australia has seen its economy weaken too, although there is a very welcome $2 billion boost heading WA's way thanks to a remarkable doubling of the iron ore price from its nadir.
Clearly a relative weakness in these state economies has been an underlying issue.
Of those considered to be underemployed, the main reasons of difficulty for finding work were too many applicants for the jobs, insufficient work experience, and a lack of necessary skills or education.
Others found there to be no vacancies in their line of work, or in some cases, no vacancies at all.
The survey may not be completely satisfactory for a number of reasons, not least the large share (purple segment) of sundry or 'other difficulties'.
Although a figure of 1 million underemployed sounds like a big scary number, the survey showed that there are a wide range of reasons for folks working fewer hours than they would like, some of which will never been fully met.
In fact, not every underemployed person actively seeks more hours.
The wrap
We should be wary of assuming that the patterns of the future must reflect those of the past.
Many of the jobs lost through this cycle are not coming back, such as those related to the automotive assembly industry.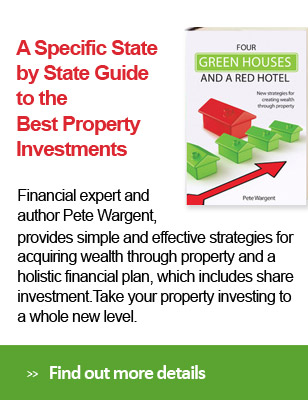 Going forward, four-fifths or more of new employment is likely to be in the services sector, rather than in manufacturing, mining, or construction.
And the workforce is likely to be more casualised in the future than it was in the past.
That said, historical trends do suggest that the level of underemployment could easily fall by a few per cent as a share of the workforce from where it is today before the slack in the labour market is taken up.
The extraordinary boom in the iron ore price continues, now up by 108 per cent from its low point, up 83 per cent this year and 43 per cent in a single month.
Amazing commentary as always here by Scutty at Business Insider.
Meanwhile, against all the odds it looks increasingly as though the mega-$26 billion Adani Carmichael coal project in the Galilee Basin is set to attract a green tick after all.
This would be hugely positive news for employment and the Queensland economy with 10,000 jobs to be created for the construction phase – if not such good news for the environment.

Subscribe & don't miss a single episode of Michael Yardney's podcast
Hear Michael & a select panel of guest experts discuss property investment, success & money related topics. Subscribe now, whether you're on an Apple or Android handset.
Need help listening to Michael Yardney's podcast from your phone or tablet?
We have created easy to follow instructions for you whether you're on iPhone / iPad or an Android device.

Prefer to subscribe via email?
Join Michael Yardney's inner circle of daily subscribers and get into the head of Australia's best property investment advisor and a wide team of leading property researchers and commentators.
---
---