---
We know that successful people think differently to unsuccessful people.
If you've been following my blogs you'd know I believe successful property investors, business people and entrepreneurs tend to succeed because they have the correct mindset.
I found the following infographic on twitter which highlights the differences between successful people and others.
How many attributes do you have on each side of the ledger?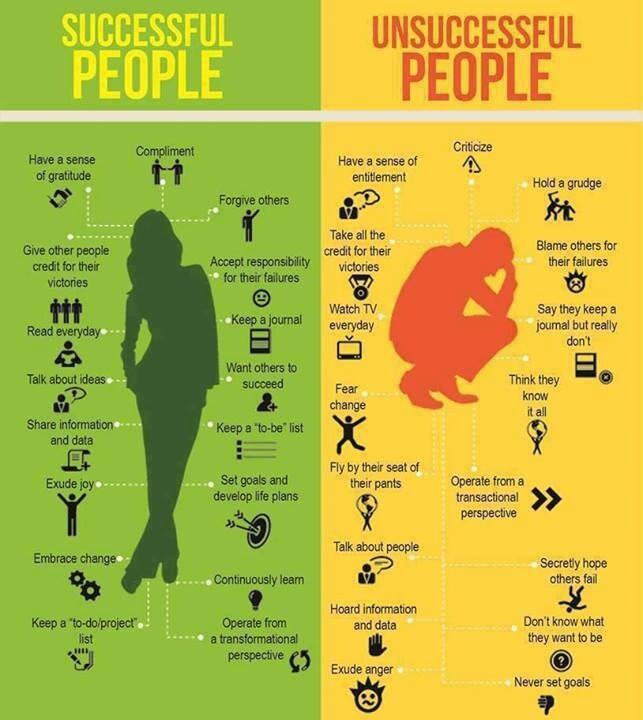 ---
---