---
Landlords opting to self-manage their rental properties are putting themselves at risk of being targeted by problem tenants who would not pass the background checks conducted by professional property managers.
Without access to national tenancy databases, Shannon Davis, a director with Metropole Property Strategists, believes private landlords are greatly increasing the probability they will end with a tenant that will cause problems down the road.
"Private landlords run the risk of being targeted by rogue tenants.

If somebody's listed on one of the national tenancy databases then sometimes the only way for them to go is to find a private landlord because they don't have access to those databases," Davis told Your Investment Property.

"I think there's probably a four times greater chance of ending up with an undesirable tenant if you're a private landlord," he said.
Davis believes many private landlords are unwittingly putting themselves at risk due a desire to take what appears to be the cheaper option.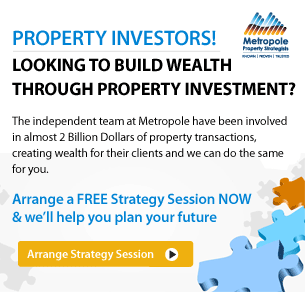 "A lot of the time it's people looking short term.

For starters the fees are tax deductible and a good property manager is going to maximise your returns on your investment, so they'll add value rather than cost you anything," Davis told Your Investment Property.

"People need to realise just how involved it is and it's more than just collecting the rent.

It takes a lot of time and effort to maintain the property, to lease it out and keep up to date with all the areas you need to be compliant in."
Though not all private landlords will exploited by problem tenants, Davis believes self-managers still run an increased risk of taking money out of their own pockets.
"The rental market can be something that takes a lot of time to understand and the only way you can gain that understanding is by experience, doing things like open homes and collecting feedback from people.

"Private landlords run the risk of pricing the rent too cheap or they price it too high and up incurring a vacancy period."
While some investors may still opt to go it alone when it comes to managing their properties, figures from NSW Fair Trading may be another reason for them to reconsider.
According to the regulator, tenancy, rental bonds and residential parks were the most common causes for complaint in the state over the 2015/16 financial year, generating a combined 4,584 complaints.
The same industries topped the 20114/15 list with a total of 4,045 complaints and Davis believes a property manager is likely to help keep landlords out of the disputes that end up ate rental tribunals or similar bodies.
"The legislation's an always changing beast.

It's extremely involved and detailed and it takes an exhaustive amount of time to become au fait with it.

"One of real advantages of a property manager is that it becomes something that's kept at arm's length.

Personal relationships which can often cause disputes are kept out it.

"The tenants also like the arm's length transaction.

There are some unethical landlords out there and tenants might feel like they're not having their privacy respected or the condition of the property won't be maintained so they want that third party to be involved."
---
---