---
One-third of Australians are currently renting.
And, not surprisingly, the percentage of renters varies from State to State.
A Nielsen report, using Domain data, reveals there are more people renting homes in Northern Territory than anywhere else (43 per cent), followed by Queensland (37 per cent).
There are more renters in NSW (33 per cent) than in Victoria (28 per cent).
Tasmania has the lowest percentage of renters in the country with only a fifth (20 per cent) of the state currently renting.
The report also revealed that 47 per cent of Australians have lived in their current rental property for less than two years, and only 27 per cent of Australians have been in their rental property for more than five years.
High rents are creating a significant barrier for those looking to move from the rental market to home ownership, says Dr. Andrew Wilson, Domain.com.au's Senior Economist.
"High housing costs in the Northern Territory remain a significant barrier to home ownership resulting in the highest proportion of renters to total households of all Australian states.

"Darwin house prices are behind only Sydney of all the state capitals, and although Territory incomes are the amongst the country's highest, local rents are clearly the highest providing another significant barrier to home ownership for those saving for a deposit. Predictably, Northern Territory has the highest proportion of those believing home ownership is no longer attainable. That said, the number of recent new developments in the Northern Territory means we may see a shift in the future. Supply is slowly catching up to demand and we may see a gradual increase in the rate of homeownership."
Percentage of renters, by state:
33 per cent of ACT residents over 18 are renting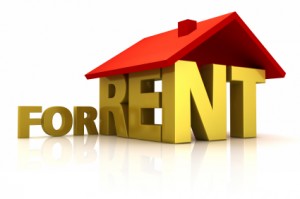 27 per cent of West Australian residents over 18 are renting
27 per cent of South Australian residents over 18 are renting
43 per cent of Northern Territory residents over 18 are renting
36 per cent of Queensland residents over 18 are renting
20 per cent of Tasmanian residents over 18 are renting
33 per cent of New South Wales residents over 18 are renting
28 per cent of Victorian residents over 18 are renting
Source: The Real Estate Conversation
---
---