---
We've all done it – skimped on sleep and felt the after effects.

But the Huffington Post reports one study published last year showing that just one week of sleeping fewer than six hours a night resulted in changes to more than 700 genes.
The following infographic shows the horrifying effect of sleep deprivation.
Check out what can happen if you don't sleep enough…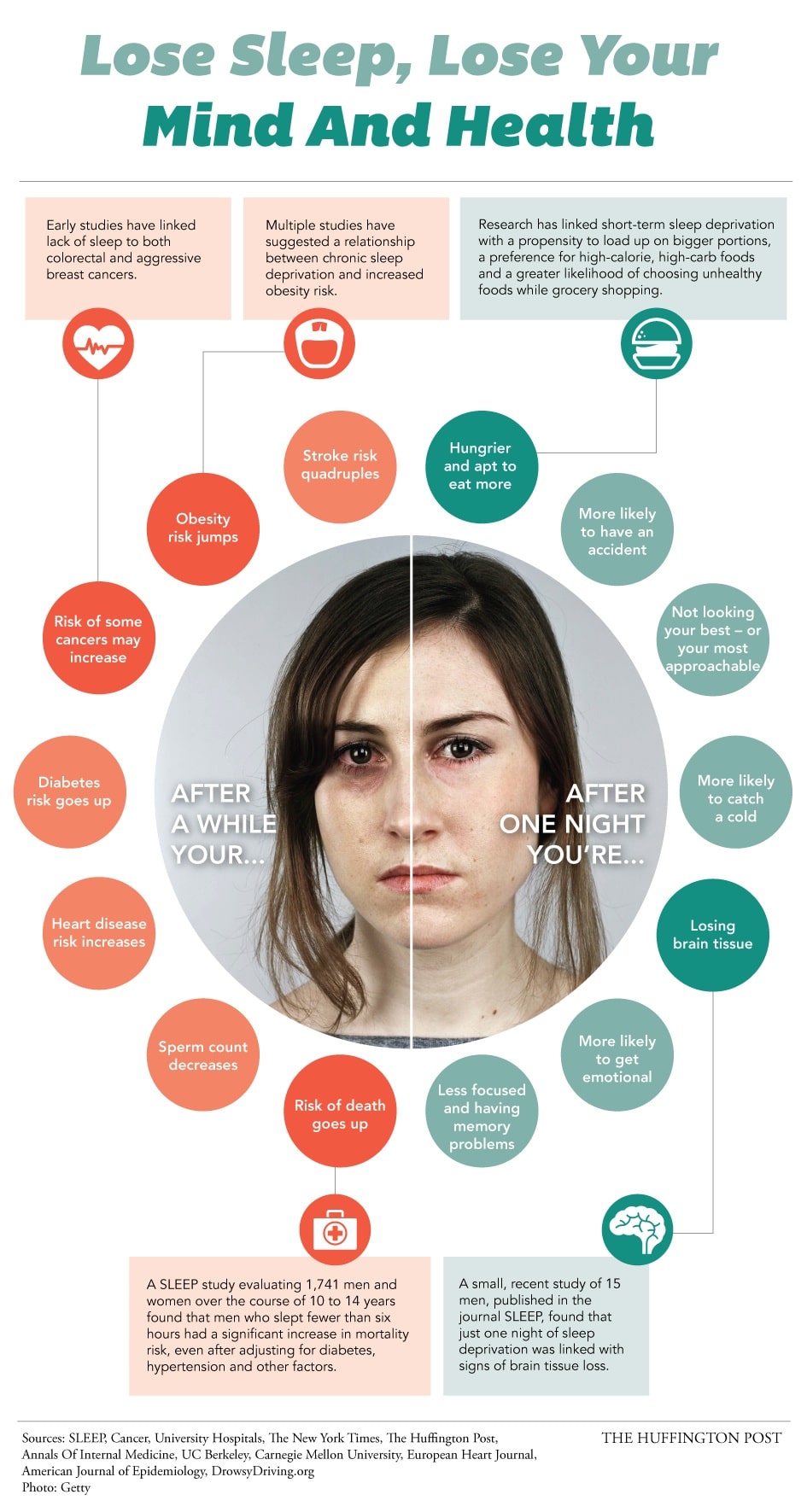 ---
---