---
How much data is being created on the Internet?
More than ever before…
Numbers don't do it justice, so Domo created an infographic to show the staggering amount of content created every minute.
The answers may surprise you.
I remember when I bought my first computer in the early 1980′s.
Boy have things changed since then!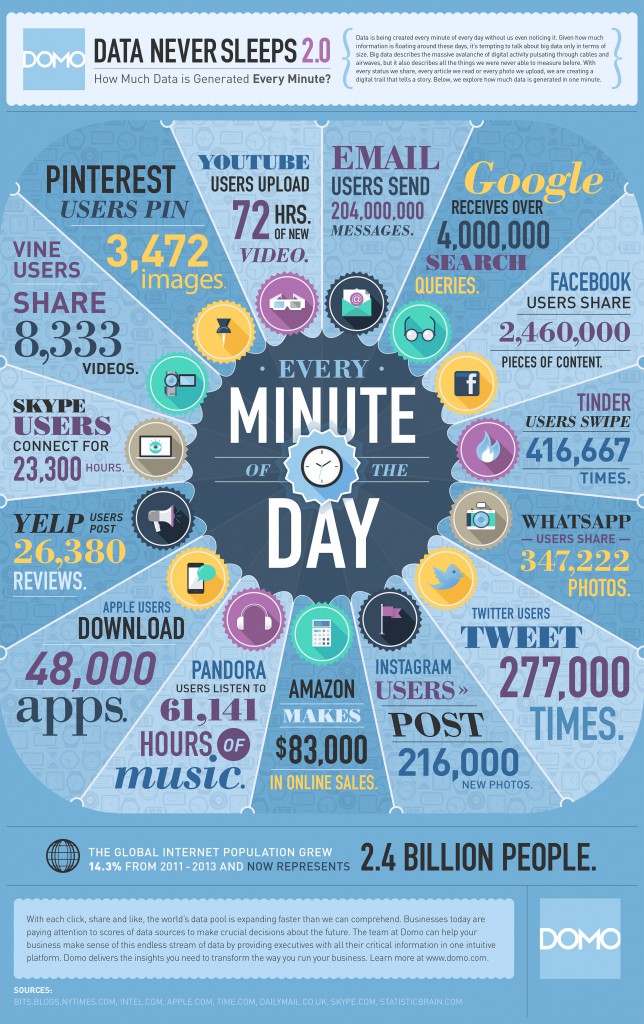 ---
---