---
Darwin's economic woes continue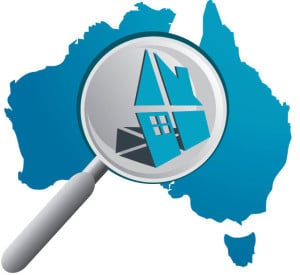 Slow growth in the job market and lack of diversification in the economy continue to cripple the Top End's property market
A number of years ago, Darwin was looking good as an investment destination.
But due to strong investor sentiment it has since deteriorated and is not showing any signs of rebounding any time soon.
Michael Yardney, director of Metropole Property Strategists, says:
"Prices are still falling, but at a slower rate. And they're likely to keep falling for much of this year".
In comparison to May 2014 figures, property prices were down by 6.2%, reports CoreLogic.
Yardney attributes this downturn to the fact that Darwin is more investor-driven than the major capitals, and investors are currently nowhere to be found in Darwin.
While the rental yield is high for Darwin homes, vacancy rates are rising, adds Paul Glossop, founder and director of Pure Property Investment.
With mining royalties in decline, and falling prices of commodities such as iron ore, "there needs to be a transition from this industry to a more stable and locally reliant job sector", Glossop says, as that will help generate jobs with higher pay.
However, he doesn't see many signs of this happening, and as the employment market is a strong determinant of growth, Darwin's future does not seem promising.
"If the new gas project gets off the ground we may see some prolonged price stability," Glossop states.

"However, I'm bearish on Darwin at this stage."
He sees Darwin as having limited potential, and believes it will continue that way for a minimum of two to three years.
Glimmer of hope
Low interest rates and falling dwelling prices mean Darwin has never been more affordable.
However, it's a given that, when you're researching a potential property purchase, you want to look for strong and diverse economic fundamentals in the property markets you're investing in.
Currently, this isn't the case in Darwin, although some growth figures for the NT improved in April over those in March.
For instance, houses in the suburb of Braitling may be good investment choices because they have potential for future growth while generating considerable profit.
The suburb experienced 1% positive growth, up from the decline reported over the past five years, and remains extremely affordable.
Investors in this suburb are poised to receive strong returns, with a weekly cash flow of $48.
The unemployment rate in the NT is also lower than in Queensland, as a result of the tighter labour market – a positive factor for landlords chasing tenants with good incomes.
"Darwin has a relatively balanced economy," Glossop says.

"Now it's just up to the government to sustain reinvestment into infrastructure projects, to encourage interstate migration."
You may also be interested in reading:
Adelaide August Market Update | Your Investment Property Magazine
---
---