---
Australians are set to fork out an eye watering $286 million in interest payments after accumulating billions in Christmas credit card debt, according to credit card comparison site creditcardfinder.com.au
A forecast of Reserve Bank of Australia data analysed by reveals the nation borrowed a whopping $27.5 billion on credit cards in December for purchases and cash-out transactions, spending $3.2 billion on Christmas gifts alone.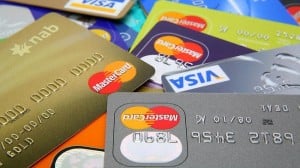 It's not the type of post-Christmas surprise Australian households would be hoping for, with more than one in three cardholders (35 percent) not expected to pay off their credit card bills on time – in fact the average consumer takes five months to rid their balance.
The worrying figures reveal the average amount owed after festivities is $1668 per credit card across Australia.
Bessie Hassan, Consumer Advocate at creditcardfinder.com.au, says now is the perfect time to take management of your financial situation, with balance transfers an attractive option for those looking to consolidate debts.
"Interest free balance transfer credit cards could be a lifeline for those who splurged at Christmas. And it seems many Australians agree – we're noticing the number of people searching for balance transfers during the post-Christmas period is 158 percent higher than this time last year."
Be Careful
While there are currently 98 credit cards offering interest-free balance transfer deals for up to 20 months, if you swap to one of these without changing your spending habits, all you are doing is delaying the inevitable.
These aren't tickets to free money.
They can revert to much higher interest rates if you don't pay off the transferred debt during the transfer period.
So it's a good idea to work out how much you need to repay each month to ensure your balance hits zero by the end of the balance transfer term.
The annual finder.com.au Christmas Shopping Survey revealed Australians put 36 percent of their Christmas gift purchases on credit card.
It certainly was a case of 'spend first, worry later' for a lot of people who are now facing the reality of a Christmas debt hangover.
Longest 0% Balance Transfers available
| | | | |
| --- | --- | --- | --- |
| Card | Balance Transfer offer | Revert rate | Annual fee |
| St George Vertigo Platinum | 0% for 20 months | 21.49% | $99 |
| Citi Platinum | 0% for 18 months | 21.74% | $199 First year (then $249) |
| BOQ Platinum Exclusive on finder.com.au | 0% for 16 months | 21.74% | $0 First year (then $199 |
| Westpac 55 Day Platinum | 0% for 16 months | 21.29% | $0 First year (then $90 waived with $10k spend in previous year) |
| NAB Premium | 0% for 15 months | 19.74% | $90 |
| Woolworths Everyday Money Platinum | 0% for 14 months | 21.99% | $0 First year (then $49) |
| Virgin Australia Velocity Flyer – Balance Transfer Offer | 0% for 14 months | 20.99% | $64 First year (then $129) |
| American Express Essential | 0% for 12 months | 14.99% | $0 |
---
---