---
While a rate change is highly unlikely at tomorrow's Reserve Bank board meeting (Tuesday 6 September, 2016), home loan sizes are expected to soar this mortgage season, with borrowers looking to take advantage of a historically low-interest rate market, according to finder.com.au, Australia's most visited comparison website.
All 38 economists and experts surveyed last week for the monthly finder.com.au RBA Survey are forecasting a pause to the cash rate at 1.5%, following last month's rate cut.
However, there may be a further fall to come, with 47% of the experts predicting a rate cut before 2017.
November was the most likely month cited for a cash rate drop.
In fact, over seven in 10 (72%) of the experts are forecasting the rate to slip below its current value of 1.5%.
Most of these experts (14, 39% overall) expect the cash rate to bottom out at 1.25%, with 22% (8) expecting a low of 1.00% and four economists (11%) forecasting the cash rate to dip even further.
With two cash rate cuts already in the bag this year – the 12th cut this rate cycle – all signs are pointing to a strong mortgage season (September to November 2016) with the national home loan size set to swell.
While the current average national home loan size is $360,100, new data, which will incorporate the effect of last month's rate cut, is expected to show that loan sizes are on the rise.
Graham Cooke, Insights Manager at finder.com.au says, historically, rate cuts have usually led to loan size increases.
"In the months directly following the last 10 RBA rate cuts prior to August 2016, the average home loan size in Australia increased seven times and the first home owner loan size rose eight times.

"The average increase in first home owner loans was 1.57%, with the most significant increase in June 2016, when loan sizes increased by 3.6% (directly following the May 2016 rate cut).

"The average first home buyer loan size currently sits at $335,000 as of June. Based on this and recent trends we could expect first home buyer loan sizes to jump by about $5,260, while the average loan of $360,100 could increase by 1.80%, or $6,480," he says.

"The potential danger with an unprecedented low rate market is that borrowers, particularly first home buyers, may be enticed to increase their borrowing budgets in order to get into the property market. As a result, some may be borrowing more than they can afford in the long-term.

"But a home loan is a long-term commitment that needs a conservative approach. When applying for a home loan, always do your research, and this includes factoring in a buffer of 2-3% to accommodate future rate hikes.

"While rate hikes may be difficult to imagine right now, thinking ahead may end up saving you money in the long run," he says.
When comparing your home loan options, jump online to see what's on offer.
Pay attention to the maximum insured loan-to-value ratio (LVR) to see how much of a deposit you'll need to complete and whether or not you'll need to pay mortgage insurance.
To estimate your borrowing capacity, use an online calculator to get an indication of how much you can comfortably afford to borrow.
Here's what our experts had to say:
Jordan Eliseo, ABC Bullion: "The RBA will be happy to sit tight after their recent move, though we still see rates heading much lower in this cycle. CAPEX, inflation, wage growth etc are all still soft, and the AUD is still stubbornly sitting above USD $0.75. Headline GDP growth rates are reasonable, but we still expect the RBA to look through that and cut later in this year."
Shane Oliver, AMP Capital: "It's too soon since the last move in August and not much has changed to justify a move."
Garry Shilson-Josling, Australian Associated Press: "The RBA prefers to link its cash rate moves to quarterly CPI releases and the next is not until late October."
Darryl Gobbett, Baillieu Holst Ltd: "Bias is to cut further with the Aussie dollar still higher than wanted and outlook for continued private sector deflation but RBA wishes to retain some flexibility. Expect cash rate to be cut in November to 1.25%."
Peter Munckton, Bank of Queensland: "The RBA has the cash rate at the right level."
Richard Robinson, BIS Shrapnel: "Economic growth and the unemployment rate are reasonable at present. The last rate cut failed on three grounds – firstly, the exchange rate was unaffected (and it is our view that the RBA was seeking to engineer a depreciation) and secondly, the housing market saw an increase in sales activity and prices (and the RBA had said it didn't think there was a risk of this happening) and thirdly, only half of the cut was passed on by the commercial banks. The RBA should keep their powder dry for when the economy weakens in 1-2 years time or cut on the back of a rise in US rates to engineer a drop in the dollar."
Michael Blythe, CBA: "[The RBA are] waiting for next CPI."
Savanth Sebastian, CommSec: "RBA will want to see how the economy responds to the last two rate cuts in a post-election environment. Inflation outcomes will be key to next move on rates."
John Hewson, ANU: "[The RBA are in] wait and see mode."
Scott Morgan, Greater Bank: "The RBA is currently focussed on what the Australian dollar is doing what the US will do with rates. With the fairly stable dollar and talk of US rate increases, I think they will 'wait and see' this month."
Mark Brimble, Griffith University: "They will take time to consider their options and explore alternatives as they wait to determine the impact of the previous rate cut (if any)."
Peter Haller, Heritage Bank: "The RBA will wait to see what impact the August rate cut has on inflation and the economy more generally."
Alex Joiner, IFM Investors: "No catalyst for a further move in terms of the data flow or deterioration of the outlook."
Robert Montgomery, Infrastructure Partnerships Australia: "The RBA will hold rates at 1.5% after last month's cut and wait to see how inflation responds. However, due to broader economic factors, monetary policy is unlikely to stimulate inflation in the near-term, meaning that the RBA will be cautious about further rate cuts in the near future."
Michael Witts, ING Bank: "The RBA has done sufficient for the immediate term, much will depend on the US Fed and how the AUD responds."
Leanne Pilkington, Laing+Simmons: "The cash rate is already low and any impacts from the recent cut have yet to really be felt in a housing market sense."
Nicholas Gruen, Lateral Economics: "Because they are flying by the seat of their pants, and given the recent cut they won't want to do it again too soon."
Lynne Jordan, Liberty: "There's still no doubt another rate cut is on the cards. Completed construction levels dropped sharply in the last quarter, jobs and unemployment are showing no improvement since March and wage growth is expected to remain subdued for some time. However, rumours of a rate hike in the US are expected to apply downward pressure on the Australian dollar, meaning the Reserve Bank's timeline for an additional rate cut could be pushed back to early next year. The urgency of any rate cut will no doubt take into consideration the impact of Government efforts to return the economy to benchmark GDP growth whilst also fighting deflation. As we've seen in overseas markets, in particular Japan, Europe and the US, monetary stimulus hasn't produced the desired result. That suggests not only is the RBA going to have to push interest rates to even lower record levels, but there will be an increasing need for the government to use other measures such as fiscal stimulation if they are going to succeed in their objectives."
Grant Harrod, LJ Hooker: "Concerns another decrease could drive house prices up further."
Stephen Koukoulas, Market Economics: "RBA maintains a hint of optimism about the outlook – no need, at this stage, for more monetary policy stimulus."
Michael Yardney, Metropole Property Strategists: "Having cut rates last month the RBA will now wait and see the effect of these cuts. The strong property m
arkets, especially in Sydney and Melbourne, are likely to make the RBA wary of further cuts at present."
Mark Crosby, Monash Business School: "With the Fed [Federal Reserve] considering raising there is no reason for the RBA to cut given recent cuts to the cash rate haven't had time to feed through to inflation."
Emily Dabbs, Moody's Analytics: "Weak inflation data prompted easing earlier in the year, and the central bank will likely wait until the next data point before easing policy further."
Jessica Darnbrough, Mortgage Choice: "Given that the Reserve Bank cut the cash rate last month, I think they will take a wait and see approach in September. The RBA will be keen to see what impact last month's rate cut will have on the property market as well as the broader economy before making any further adjustments to the current monetary policy setting."
Saul Eslake, Economist: "RBA cut the cash rate at its last meeting, and will want time to evaluate the effects of that move before considering any further change – in the absence of any significant change in the economic environment."
Alan Oster, NAB: "It's too early to see results of last month's cut."
Jonathan Chancellor, Property Observer: "Often the RBA cut in quick succession but not this time as with rates at such lows they are unlikely to have the desired outcome. They must be worried too about the Sydney property market resurgence."
Matthew Peter, QIC: "Having cut in August, the RBA will await further data on growth and inflation and for signals from the US Fed on their next rate hike, before considering whether to end the current easing cycle."
Noel Whittaker, QUT: "It's too soon to change after last month."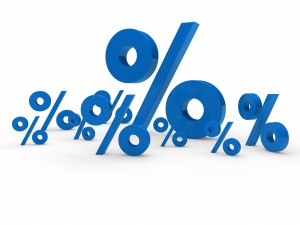 Angus Raine, Raine & Horne: "The time of year will most probably drop before Christmas."
Christine Williams, Smarter Property Investing: "In my opinion the rate will stay on hold due to last month's decrease together with the decrease of unemployment rate and coming into spring where historically the unemployment rate continues to reduce with seasonal employment in the retail, food and construction industries."
Janu Chan, St.George Bank: "The RBA will take their time in assessing the impact of recent rate cuts in August and May."
Steven Milch, Suncorp: "No pressing case for a move so soon after the August cut."
Brian Parker, Sunsuper: "No material change in the RBAs growth or inflation outlook since last time, and current level of rates isn't holding anyone back!"
Scott Haslem, UBS: "We believe now accommodative policy at a 1.5% cash rate, firm growth data, a likely trend lower in the AUD and concern about financial stability will see the RBA on-hold at 1.5% for the foreseeable future. While inflation will remain low, core inflation is likely to drift modestly higher from here."
Nicki Hutley, Urbis: "Data is showing growth and employment remain moderately healthy. RBA [will be] reluctant to cut further so will wait for next CPI number to see if there is cause to cut again."
---
---