---
Cash rate predicted to pause as interest-only loans decline
The rising Aussie dollar has board members on high alert but the overwhelming majority of leading economists predict that the Reserve Bank of Australia (RBA) will keep the cash rate on hold next month, according to finder.com.au, one of Australia's leading comparison websites.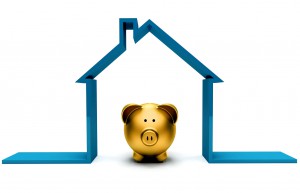 Thirty-four of 35 (97%) leading economists and experts in the finder.com.au Reserve Bank Survey, the biggest of its kind, expect the cash rate to remain at 2 percent at the RBA board meeting on Tuesday (5th April, 2016).
The last time the Reserve Bank cut the cash rate was in May 2015.
Noel Whittaker, adjunct professor at QUT, was the only expert to predict further easing at the April meeting based on the recent strength of the Aussie dollar.
Twenty-one experts (60%) predicted no movement for the rest of the year, with the majority of this group (20 experts) forecasting a rate rise – but not until 2017 at earliest.
Just three experts (9%) expect a fall beyond 2016.
Bessie Hassan, Consumer Advocate at finder.com.au, said the RBA would be watching the Aussie dollar closely.
"Central banks often favour a depreciating currency to stimulate inflation and boost activity," she says.

There was more good news for home loan customers with a drop in interest-only loans.

"With interest rates at record lows, fewer borrowers are opting for interest-only home loans as mortgage repayments become more affordable," she says.
Figures from the Australian Bureau of Statistics and the Australian Prudential Regulatory Authority (APRA) analysed by finder.com.au reveal the percentage market share of interest-only loans nosedived from 45.8% in the June 2015 quarter to 37% by December 2015.
"The value of new interest-only loans approved in Australia also dropped from $44 billion in the June quarter to $36 billion by December 2015 – the first time such a drop has been observed since the GFC," she says.
Ms Hassan says if the Australian dollar moves even higher, experts predict the Reserve Bank will feel compelled to step in.
"The most popular months for indications of a movement in 2016 were May, June and July – with a total of seven economists (20%) predicting falls over these three months," she says.
Of the economists (31) who weighed in on how low the cash rate would drop this cycle, 52% (16) said it would drop no lower than its current value.
Twenty-nine percent (9 experts) predicted a low of 1.75 percent, and 19% (6) predicted the rate to drop to 1.50 percent or lower.
What experts had to say in the April Reserve Bank Survey:
Saul Eslake, Independent economist: "The RBA is satisfied that current monetary policy settings are consistent with inflation being within its target band and growth returning to (or remaining at) about its trend pace over the medium term.
They may have some concern about the currently elevated level of the A$, were that to continue, but they would need to see whether the recent rise is going to be sustained before contemplating any action in response to it"
Melissa, A&TA and The Money Barre: "I don't believe there's a case to cut rates at present and certainly no reason to move them upwards."
Shane Oliver, AMP Capital: "While the RBA retains an easing bias recent data suggests that economic growth has been stronger than expected so it's unlikely to act on that bias just yet."
Garry Shilson-Josling, Australian Associated Press: "There's no compelling reason to change."
Steven Pambris, Bank Of Sydney: "Economy whilst not ideal is still tracking ok "
Richard Robinson, BIS Shrapnel: "Economy still growing OK. No need to panic…yet"
Michael Blythe, CBA: "Economy not in need of any further assistance at this stage"
Savanth Sebastian, CommSec: "The economic data has certainly been more upbeat in the past month. However the Reserve Bank would want more time to gauge how well the economy is tracking.
The recent lift in the Aussie dollar would be more concerning to policymakers."
Dr Andrew Wilson, Domain Group: "Close decision with higher dollar but may wait to see if higher dollar will deflate. Recent jobless data better but volatile. Upward pressure on bank rates may force RBA hand sooner rather than later "
Scott Morgan, Greater Building Society: "I don't see any economic drivers for an increase or decrease any time soon. The RBA will wait for more definitive evidence. The economy is not performing that badly. GDP figures were OK. The issue is that there are many other factors at play such as upcoming election campaigns, the actions of overseas central banks and worries about the $A. It has never been harder to crystal ball gaze."
Mark Brimble, Griffith University: "The RBA still remains biased to easing, but is very reluctant to do so due to fears around property and the general market volatility. My view is that the economy does need support with China lowering expectations, Europe requiring and receiving further support, negative rates in Japan, and the US pace of recovering remaining muted. The NZRBA cut rates earlier this month and the RBA will need to do so in the near future also. They may wait one more month however."
Paul Williams, Heritage Bank: "The RBA are happy to continue to monitor market conditions and keep monetary policy generally accommodative"
Shane Garrett, Housing Industry Association: "No substantial change in conditions since last RBA meeting."
Michael Witts, ING Bank: "The RBA will likely be on hold as the domestic economy continue to perform positively with minimal impact from the equity and capital markets volatility from the earlier part of the year. The RBA will be concerned that the Australian dollar's move higher is contrary to the decrease in the terms of trade of recent years. "
James Boyle, Liberty: "There are signs that point to a need for action in the future – but none seem severe enough to increase the chances of a move higher than what is implied by the market. Perhaps for now monetary policy is in balance, but a major shift in wage inflation, housing construction or unemployment would encourage the RBA to take a different outlook"
Grant Harrod, LJ Hooker: "There has been no significant deterioration in the Australian economy since last month's RBA meeting. The recent drop in the unemployment rate will see the RBA hold rates steady this month. However, the strengthening Australian dollar and low inflation provide scope for a cut mid-2016."
John Caelli, ME Bank: "The RBA will keep rates on hold due to strong growth data and employment numbers. The only concern is the strength of the Australian dollar. The RBA will keep the powder dry to help protect against any global market shocks."
Mark Crosby, Melbourne Business School: "Markets have stabilised in the past month, and local inflation and growth numbers warrant a hold for the moment."
Emily Dabbs, Moody's Analytics: "The already low rates combined with rising employment are supporting domestic demand. However, if the dollar continues to appreciate, the RBA will move to cut rates."
Lisa Montgomery, Mortgage and Consumer Finance Specialist: "Although the RBA will be keeping a sharp eye on the rising Australian Dollar – data to hand will suggest that the Board will keep rates on hold for the near term", "My responses to your questions about negative gearing were on the assumption that they were about the policy being proposed by the Opposition – which includes 'grandfathering' of existing investors. If negative gearing were to be abolished without any such provision, then my answer would probably have been different, I would have said it likely would have caused a fall in house prices, probably of less than 5% – but not a 'major correction'"
Jessica Darnbrough, Mortgage Choice: "In recent weeks, unemployment has dropped, property prices have climbed slightly higher and new consumer sentiment data shows confidence continues to hover around average levels. All of these things combined should provide the RBA with no incentive to change the cash rate setting. "
Ken Sayer, Mortgage House: "The market is way too volatile nurturing uncertainty "
Chris Schade, MyState Bank: "Whilst it remains more likely the Reserve Bank will cut as oppose to raise rates in 2016, conditions in the domestic economy do not currently warrant such. That said, the Board will be closely watching economic developments over the coming period and remains ready to act if required."
Alan Oster, NAB: "Still looking to see what non mining adjustment does. Too early yet", "My assessment that rates will not rise or fall this year is based on current economic factors and data. The economy isn't in too bad a shape. The issue is that there are many other factors in play such as broader confidence, election campaigns, the actions of overseas central banks and movement in in the $A."
Peter Boehm, onthehouse.com.au: "No compelling reason to move rates just yet – I think by the middle of the year we'll have a better line of sight of possible rate movements"
Jonathan Chancellor, Property Observer: "We are very close to the likely next move downwards, but it will still be a wait and see approach from the board."
Matthew Peter, QIC: "With resilient economic growth, the RBA will wait for data on inflation (later in April) and indications from the US Federal Reserve intended hikes to the fed funds rate before deciding on whether to lower rates or keep rates on hold."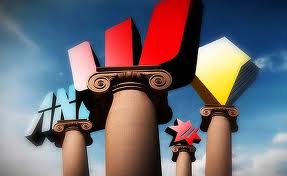 Noel Whittaker, QUT: "Because our dollar is so high"
Angus Raine, Raine & Horne: "The RBA will be keeping an eye on the strong Aussie dollar, and the wider global economy, as it makes its decision. Indicators such as a sluggish local jobs market will probably prompt the RBA to leave things 'status quo' this month."
Nathan McMullen, RAMS: "Reasonable prospects for continued growth in the economy remain and thus no compelling immediate case to ease rates"
Janu Chan, St.George Bank: "The RBA is still in "wait and see" mode. Low inflation is keeping the door open to lower rates, but it does not see a need to with non-mining sectors recovering. ", "Just to note that I haven't answered any questions on negative gearing because it is impossible to judge any impact without details of the proposed policy. For example, are we referring to getting rid of just "negative gearing" (only the losses on interest expenses) or is the policy aimed at eliminating deductions on all interest rate expenses altogether? Are we looking at abolishing just deductions on interest rate expenses or all expenses that can be currently deducted against a property? None of this is clear when we talk about abolishing "negative gearing" and these are important questions when considering any potential impact on the housing market. "
Nicki Hutley, Urbis: "The economy is showing solid momentum, with minimal downside risks at present"
---
---